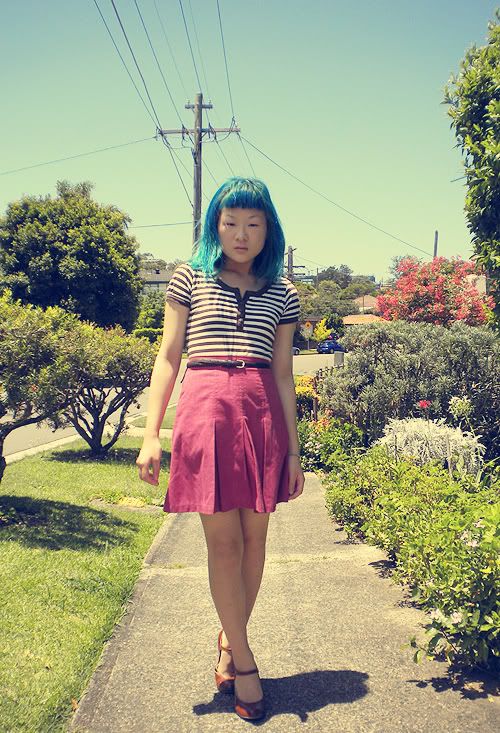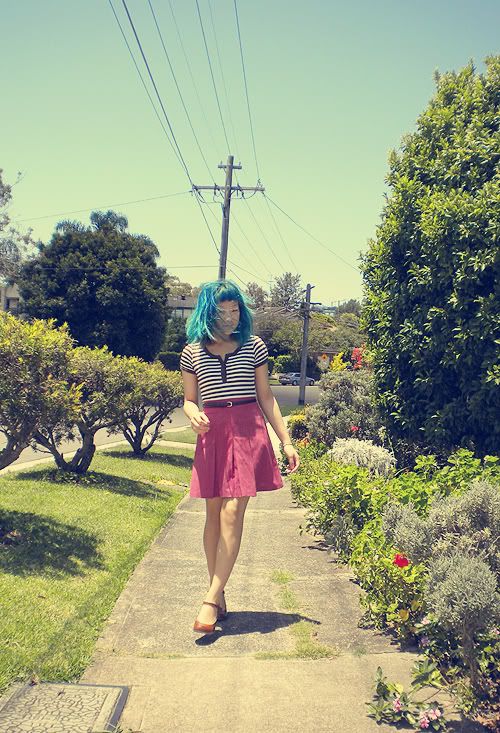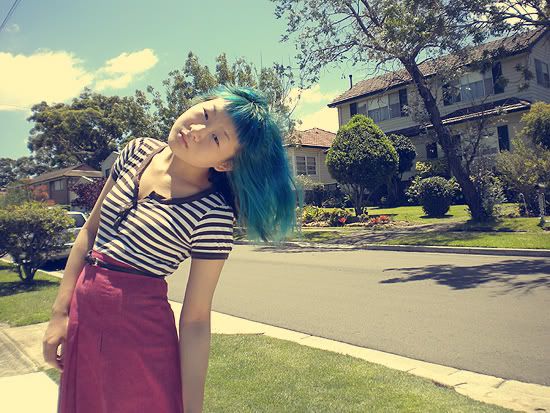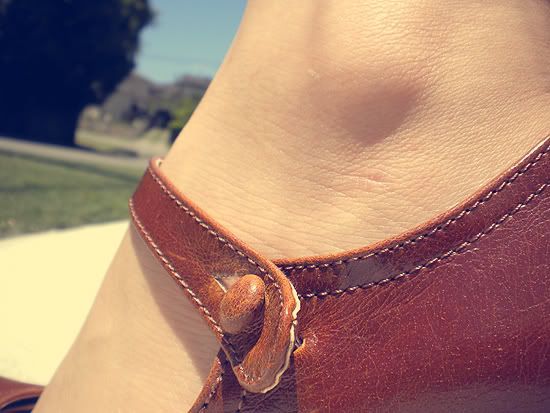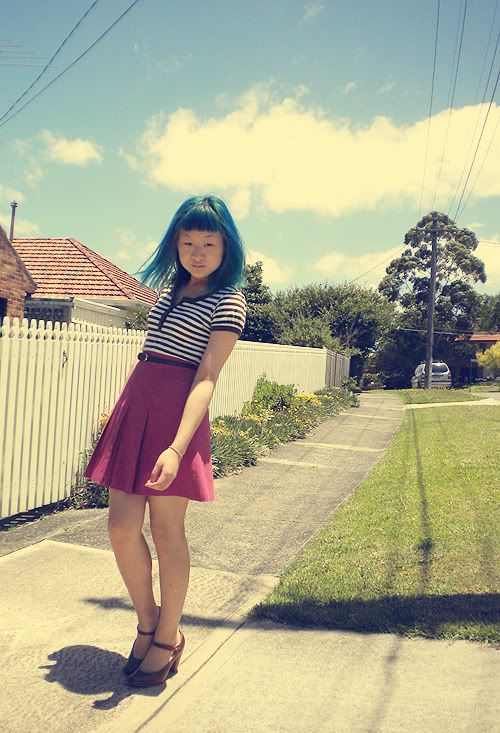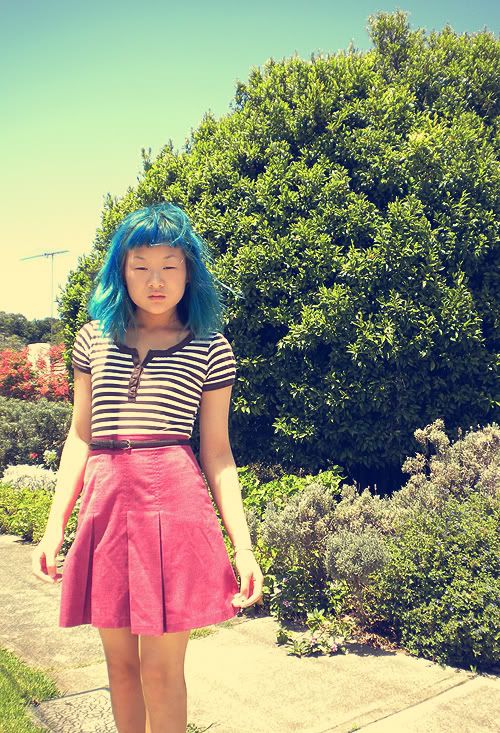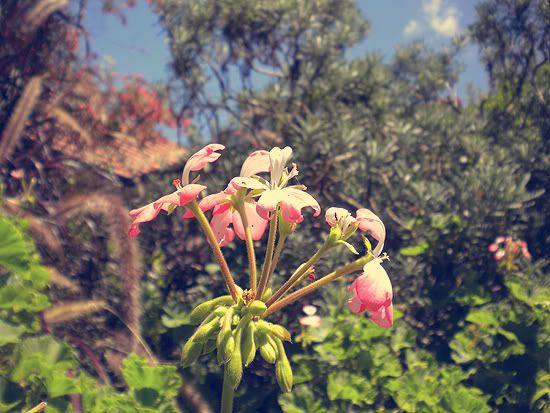 Top: Duck Head Jeans Co., Goody's (USA)
Skirt: vintage '70s,
Etsy
Belt: thrifted
Shoes: Expression, Big W
How did I spend the past few days? Just...sitting on my butt, watching TV shows online. Becoming monumentally worked up over the 72-minute Megavideo limit. What can I say? It's a tough life.
We are a family of heathens, heretics, and non-believers -- thus, Christmas was essentially ignored on the big day. I recall watching a few episodes of Mad Men online that day, though.
I have a habit of questioning why we do certain things. Things that are mundane and so familiar to us that we can't even begin to imagine not doing them, traditions that are entrenched in our existence, rituals we see as integral components of our beings. To certain such customs I ask, "Why?" Sometimes, the answer is inadequate...and that's the story of how religion never entered my system.
Despite making me sound mildly arrogant, it's actually fairly freeing. It's nice to be able to base my actions on things that make me happy rather than societal conventions, which, when examined at their roots, simply make no sense.
Apparently laziness stimulates the philosophical side of my mind...hmm.
xx