I'm back! Melbourne was absolutely brilliant, and it was extremely difficult to whittle down the 400+ pictures I took to around 40.

I'm more interested in sharing the moments rather than the monuments: anyone can Google image all the different places I visited, and so posting my own pictures of buildings seems a little redundant; instead, I want to share moments that might not be there in a week or a day or a minute or even a second. (It's not going to be very apparent in this post particularly, but just wait and see...) It's Melbourne from my own, slightly deranged, eyes.

(I also like crazy angles.) :D

My mom and I left Sydney's Central Station at 7:42am and from there it was an 11-hour train ride to Melbourne.



A view of the landscape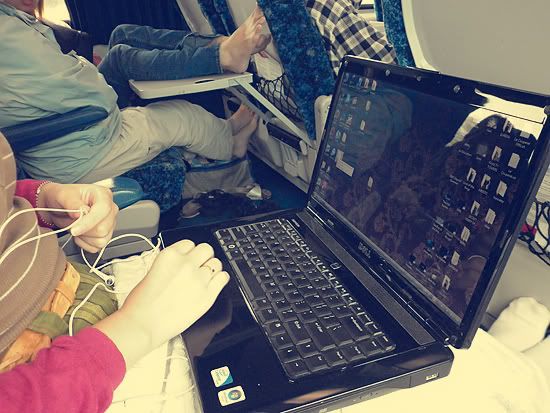 I watched The Wrestler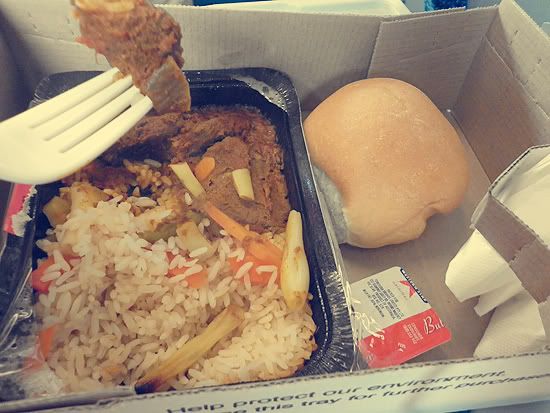 Lunch - lamb curry with rice; essentially a $9 microwave dinner
We arrived at Melbourne's Southern Cross Station at 7pm and stayed with a family friend.
A few pictures from the car ride: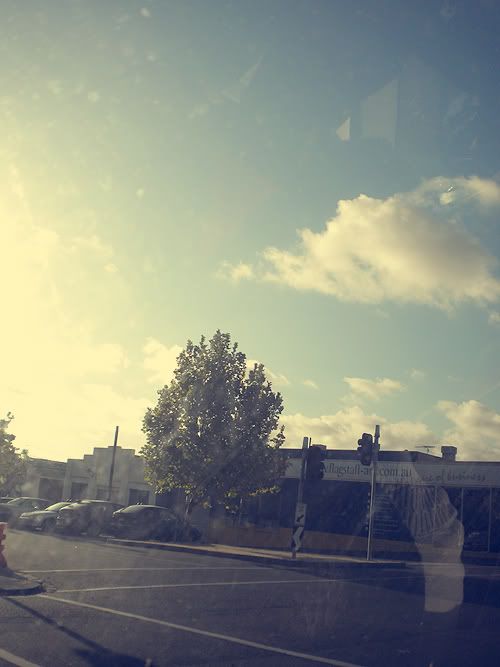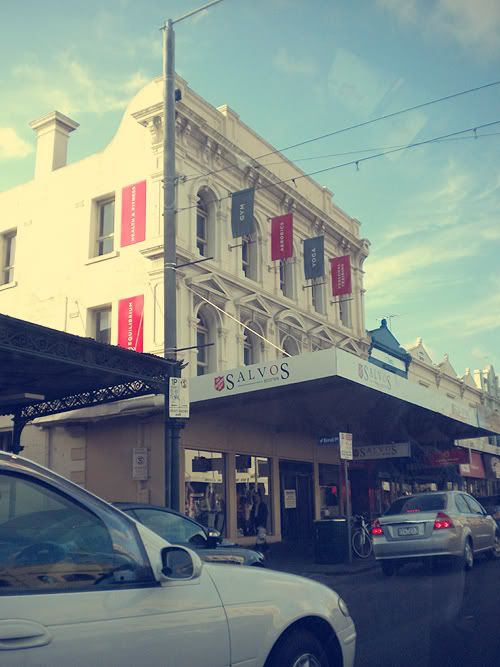 And now, my outfit!
(Just a note that these are the only formal outfit photos of the trip. I kind of got...lazy.)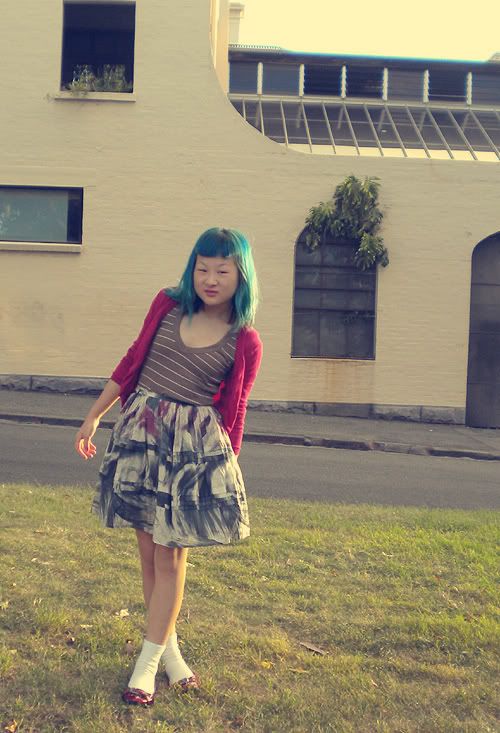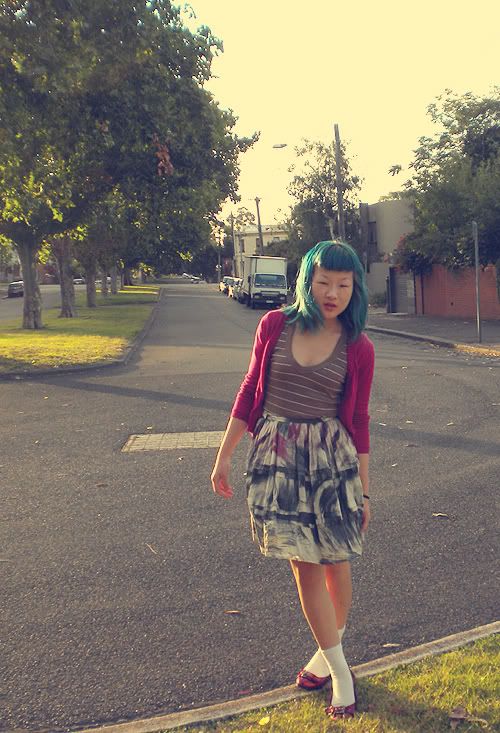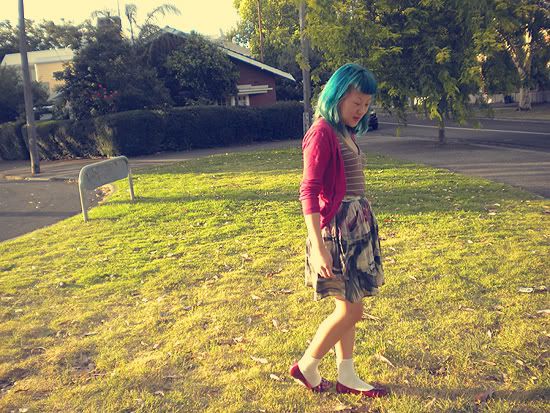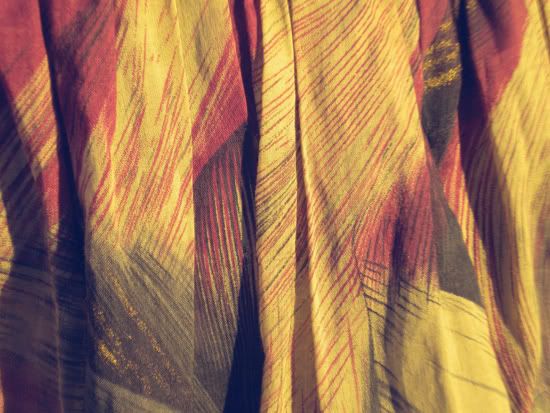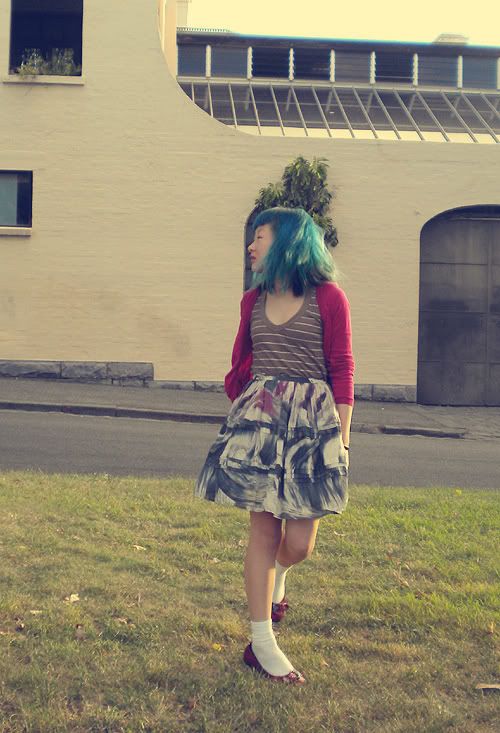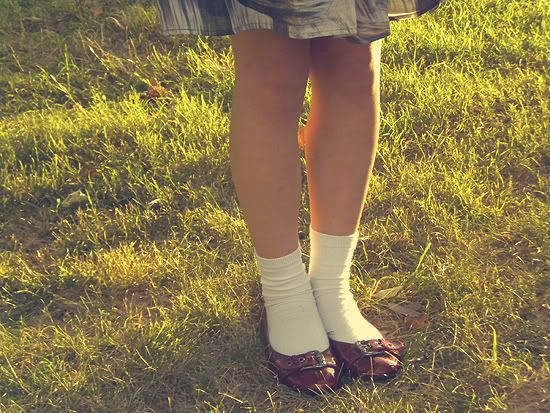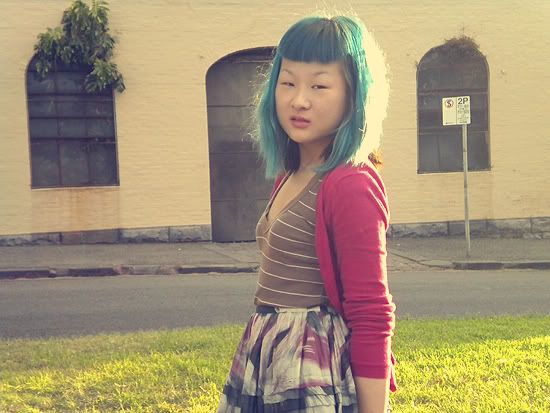 Photos by Anna
Cardigan: Chicabooti
Top: Arizona, JCPenney (USA)
Skirt: Barkins, thrifted
Socks: Big W
Shoes: Golc, thrifted
We had enough time before dark to take a walk around the neighborhood.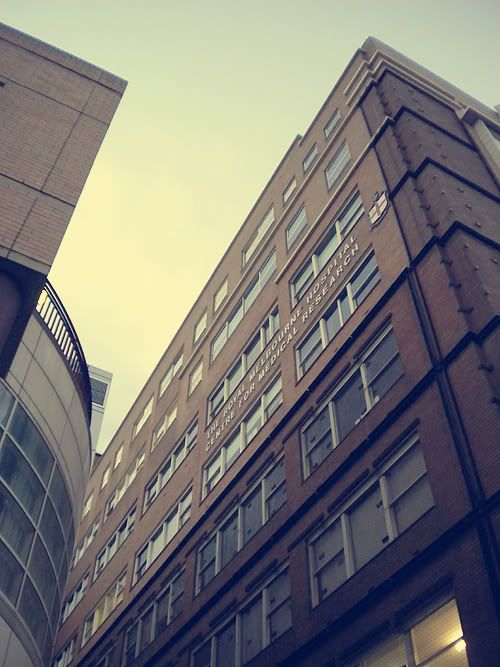 Royal Melbourne Hospital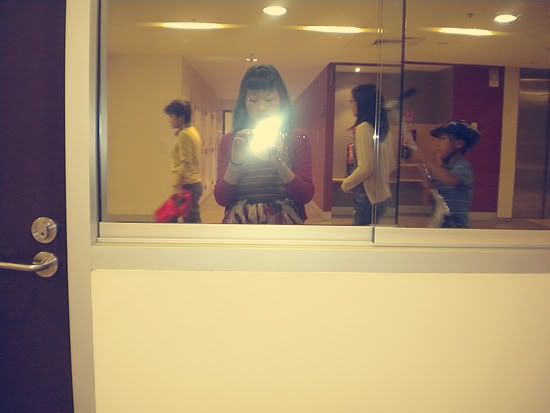 Inside of the women's hospital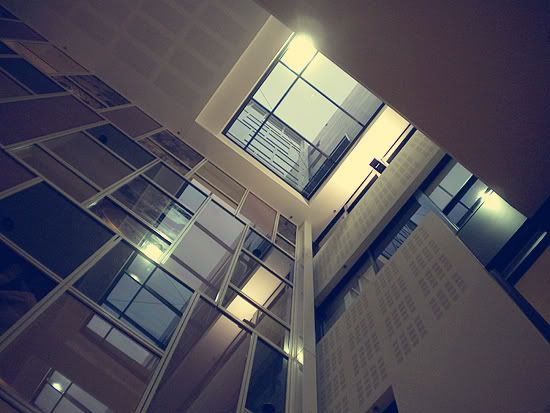 A crazy number of floors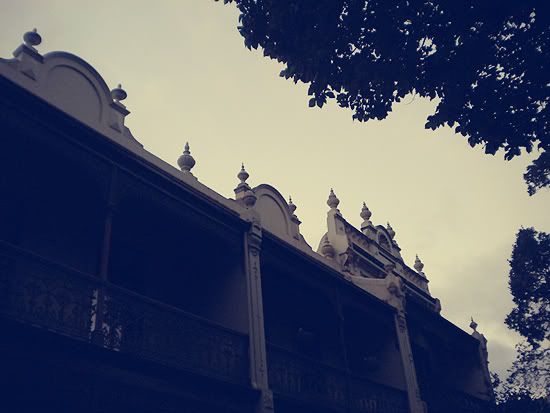 Melbourne townhouses are my absolute favorite
...And much more to come!
xx