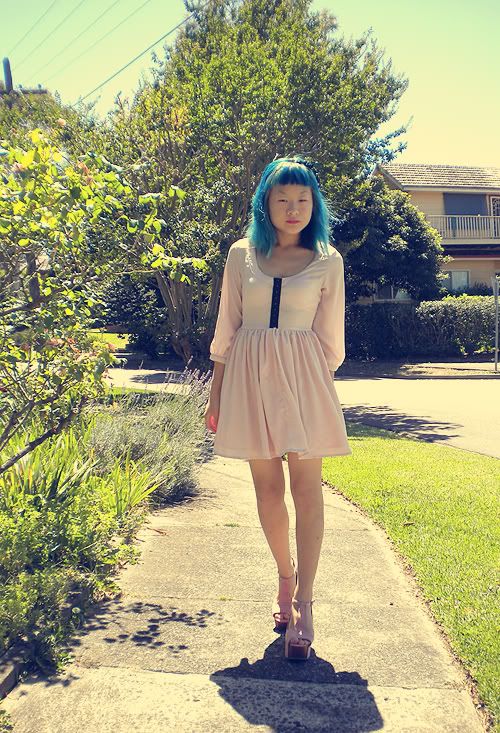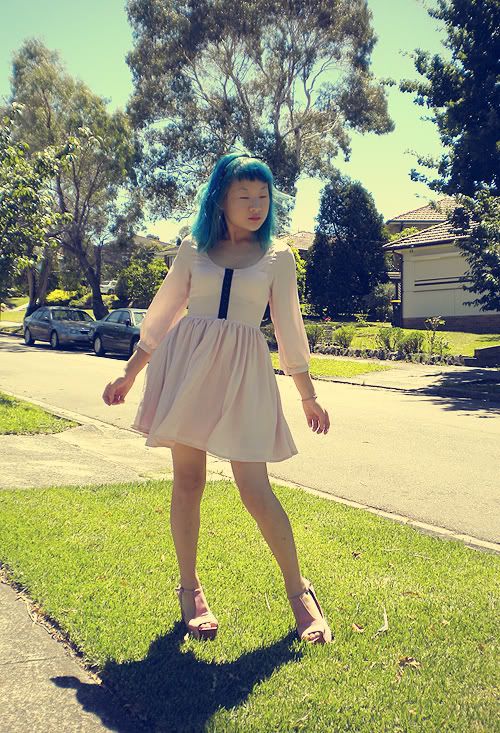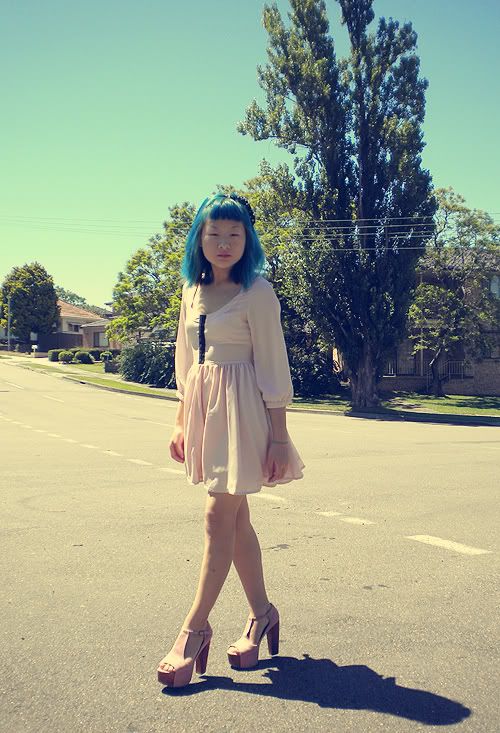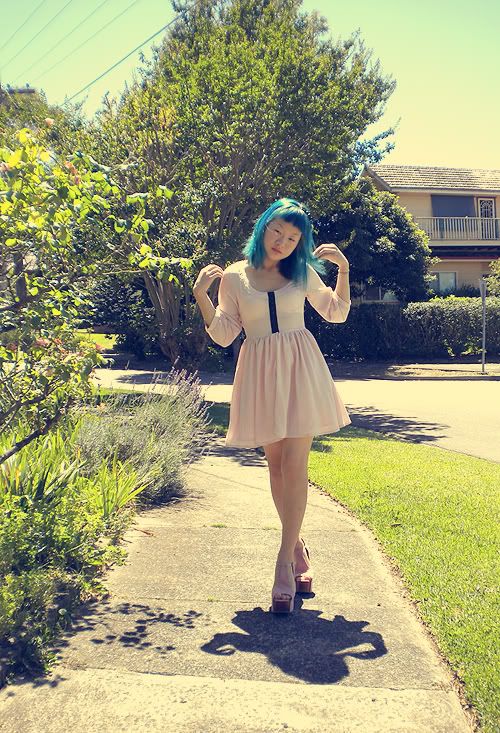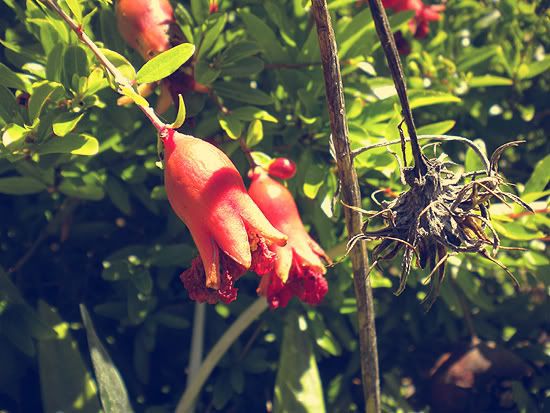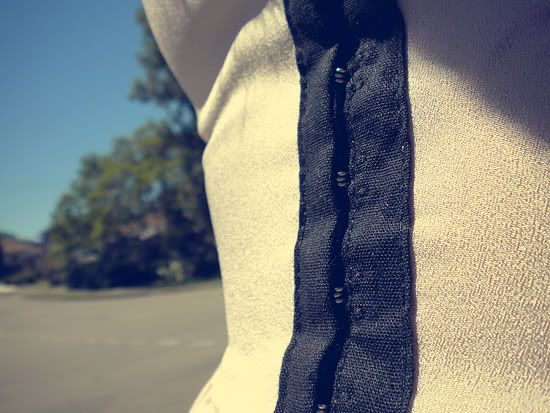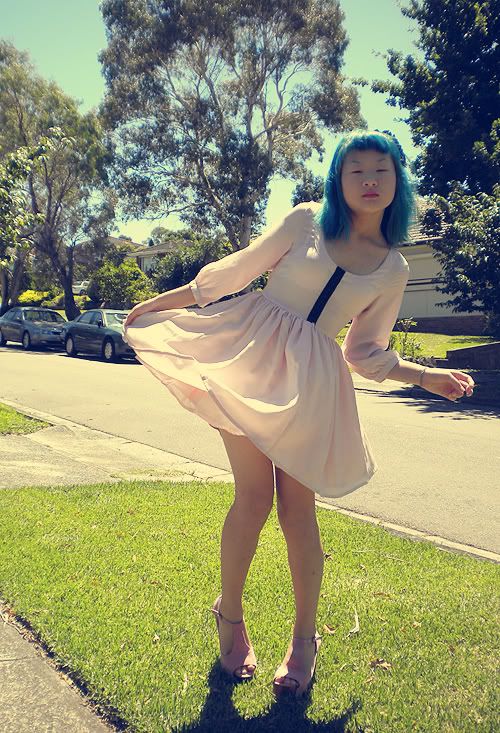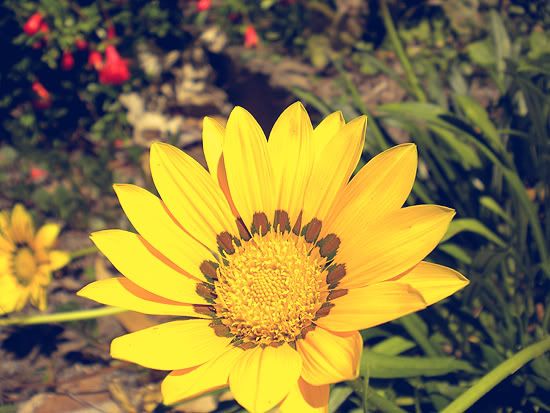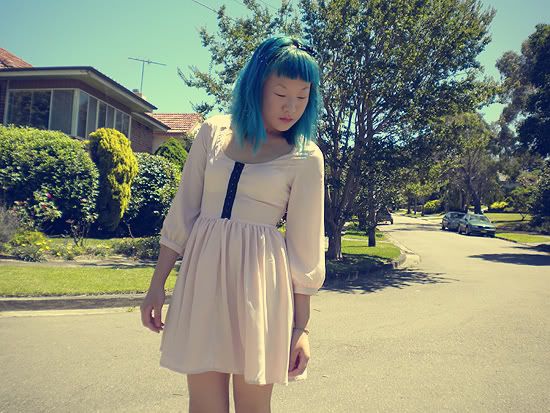 Dress: Loving Things, Tattoo
Headband: Clear It factory outlet
Shoes: Jeffrey Campbell,
Edge of Urge
Is there anything better than a $5 dress? Sure, it's entirely polyester and makes me sweat like a sauna, but its clearance price will always make me smile. I especially love it when someone compliments my outfit, and the fact that my entire outfit probably cost less than $20 -- well, that's my little secret. :)
And it reaffirms my belief that you don't need a fortune to have amazing style; you just have to know where to look.
It's 2011! As always, it'll be another month of writing "10" on my papers before I get used to the new year. I haven't really thought about resolutions because I've never made a conscious effort to keep them...maybe I'm just lazy? Either way, I think I'm definitely one of those people who take things as they come, rather than having unrealistic expectations of the future.
To close out, here are a few things I've been thinking about recently:
I'll be 19 in two weeks -- it's slightly terrifying!
Breaking Bad is the best show on TV -- I marathonned all three seasons over the past couple days; can't believe it'll be another seven months until the new season starts!
What I want more than anything else -- a DSLR camera. My budget is around $600, I think it might be time to start looking in to the gray market...
Happy 2011! (Now they can't make those new year novelty glasses with the two 0s as frames! Haha..)
xx