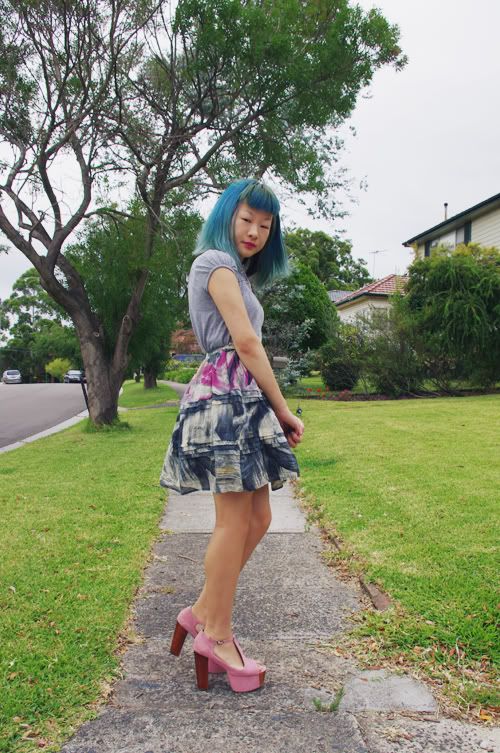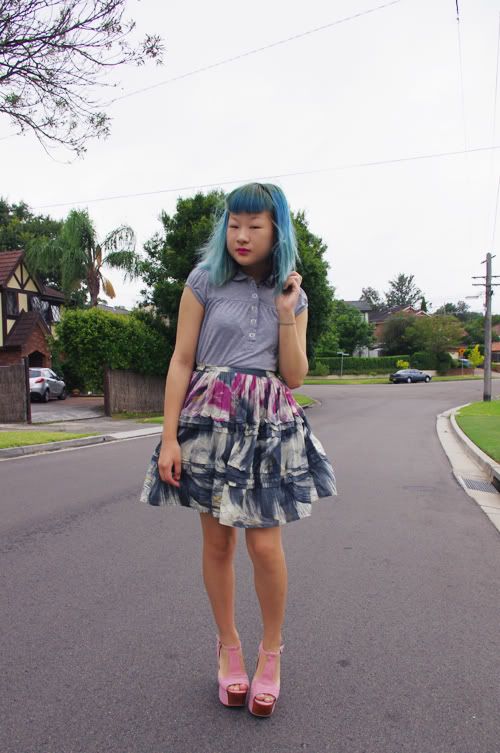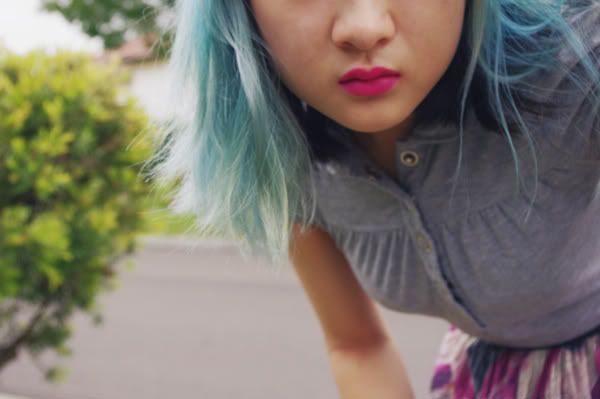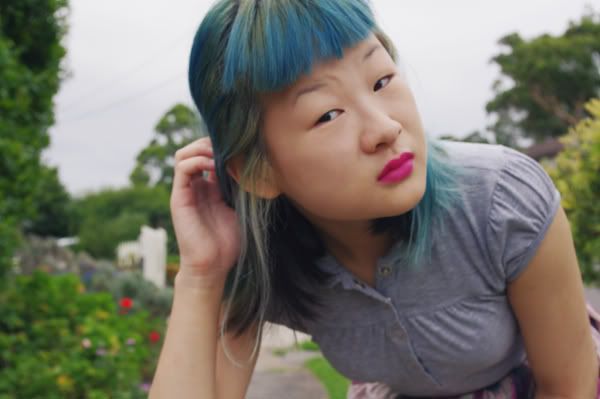 Top: Poof Excellence, TJ Maxx (USA)
Skirt: Barkins, thrifted
Shoes: Jeffrey Campbell,
Edge of Urge
I never thought I'd ever say it, but I think my new favorite color is pink! I've been wearing it a lot lately, a fact that is very much apparent in my last several outfit posts. I lean more towards the fuschia and hot pink end of the spectrum, mostly because of the way it clashes with my hair.
It's funny to me, though, because growing up, I was never a pink girl. When my sister and I were children, whenever we wanted the same thing, she'd choose it in pink and I in blue.

I think we got these in 1998
Over the years, it's sort of been hammered into my brain that pink was off-limits...but now that we've stopped wanting all of the same things, I've found that I can finally choose pink -- and recently, I've been doing it in overdrive to make up for all the years I've been without that particular color.
So expect much more pink from me in the future. :)
xx