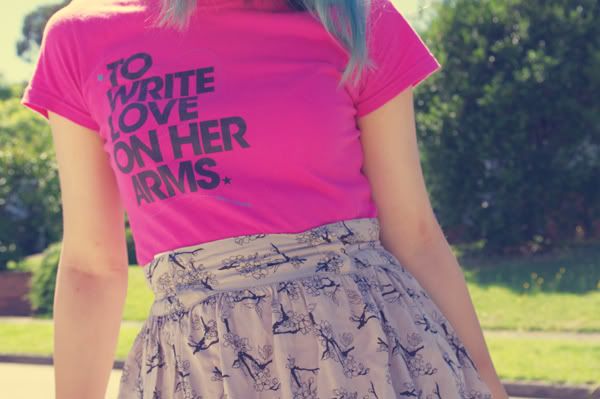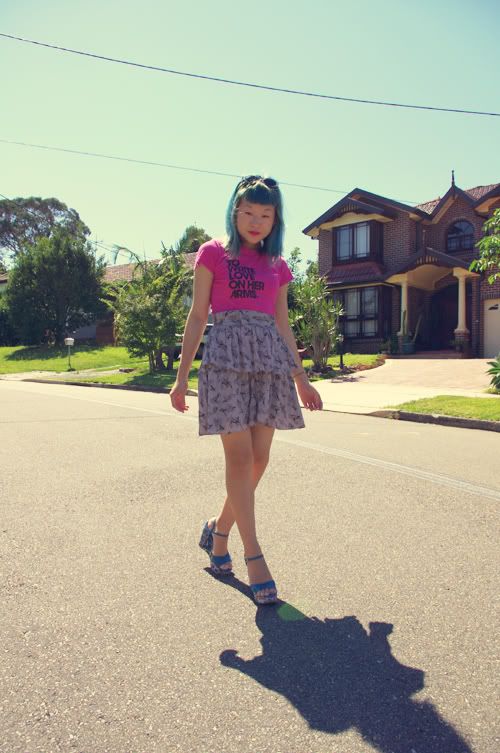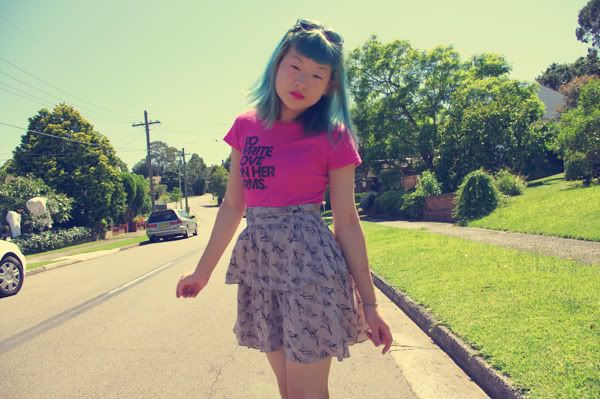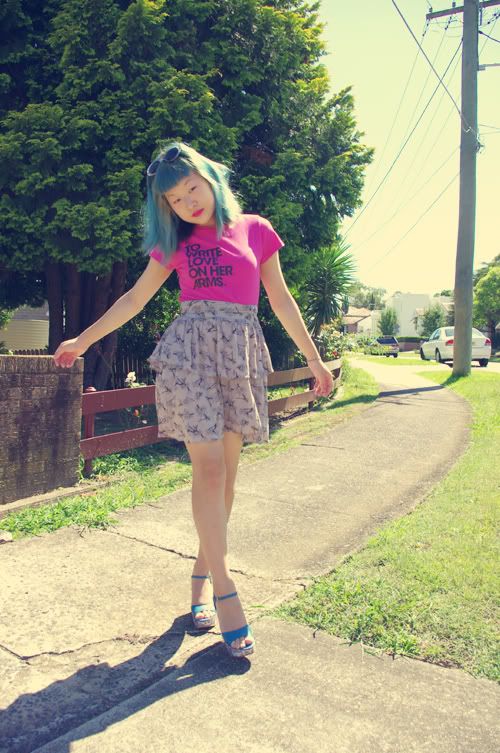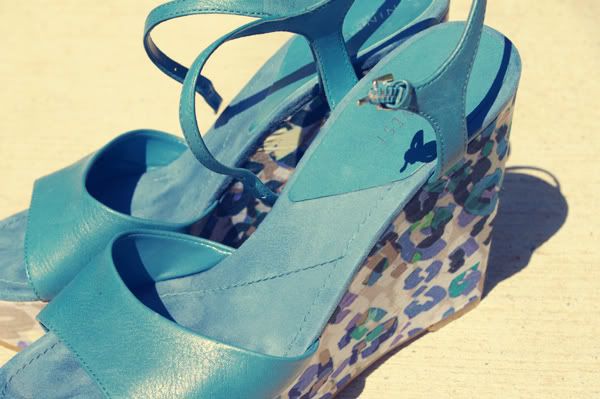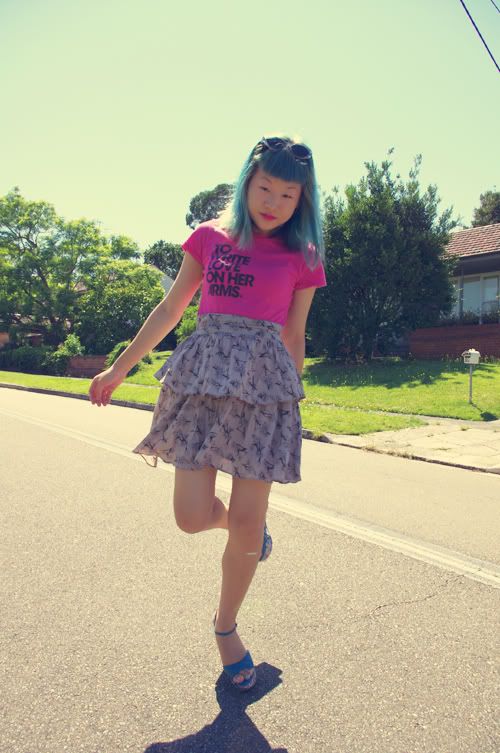 Top:
TWLOHA
, Hot Topic (USA)
Skirt: JUNK, eBay
Shoes: Nine West, Nine West DFO
Fact: Sweltering heat demands casual clothes. And this outfit is the extent of my casual style...but I find it funny that my idea of a laidback look includes 5-inch wedges. :D
Recently I've been inspired by an era of fashion of which I've always been vocally dismissive: the late '90s/early '00s. Brown lipstick, Meg Ryan hair, platform flip flops, babydoll tees, handkerchief skirts, sleeveless turtlenecks... The list goes on, and for the longest time I found those trends utterly reprehensible. I couldn't even watch a movie from that time period without getting distracted by their clothes. I don't know what's changed, but nowadays I can look at those trends without activating my gag reflex.
This outfit is my own interpretation to that era: the bright pink babydoll tee and bright blue platform wedges are attention-grabbing, straddling the line between amusingly eccentric and all-out tacky. It's my favorite place to be. :)
xx