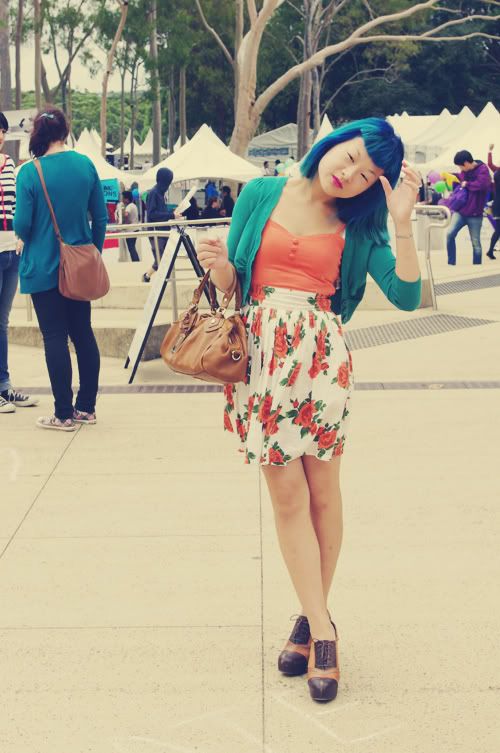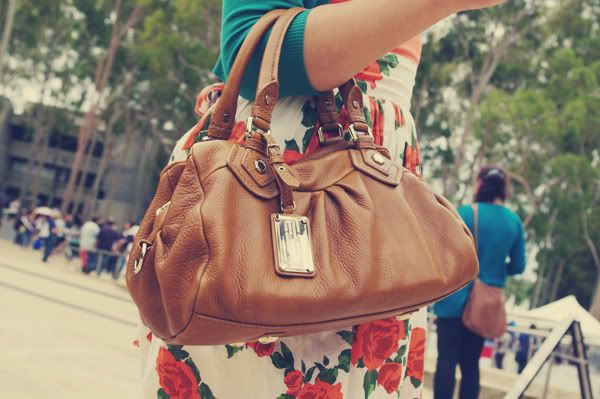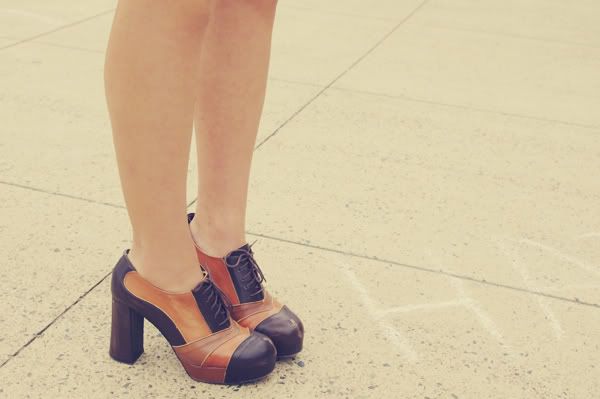 Outtake: one of the (many) hazards of taking pictures in very public locations...

Photos by Angie
Cardigan: Avocado, SES
Dress: Motel, thrifted
Shoes: Jeffrey Campbell,
Nasty Gal
Bag: Marc by Marc Jacobs
These pictures are official proof that, why yes, I
do
wear bright pink lipstick and giant platforms to uni! They were taken just outside the campus courtyard, where it's spectacularly busy now that classes have started, and due to what I've dubbed, in my mind, "ambush week" -- being accosted by enthusiastic strangers trying to sell you membership to whatever club they're representing.
It's not the very best locations for a photoshoot, though. There's a constant stream of people walking in every direction, and we had an unfortunate (but hilarious) incident in which a guy on a bike flew through between us; it was very conveniently caught on camera.
I think there'll be many more on-campus outfit shoots in the future -- I'm going to grab every chance I can to avoid having to use my weak and wonky tripod, so get ready to become intimately familiar with Macquarie University. :D
xx