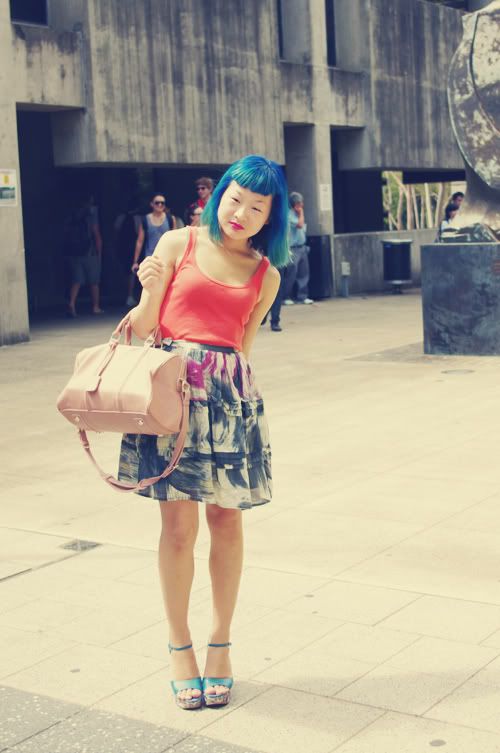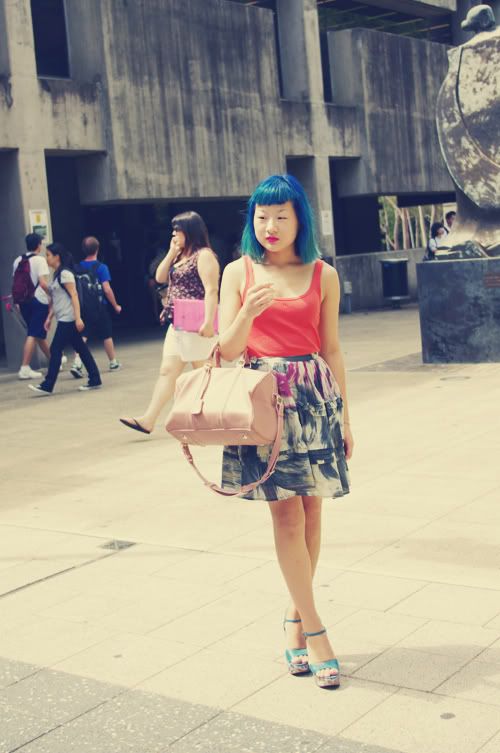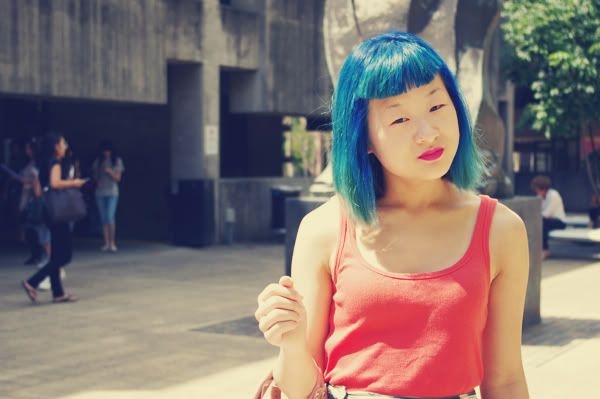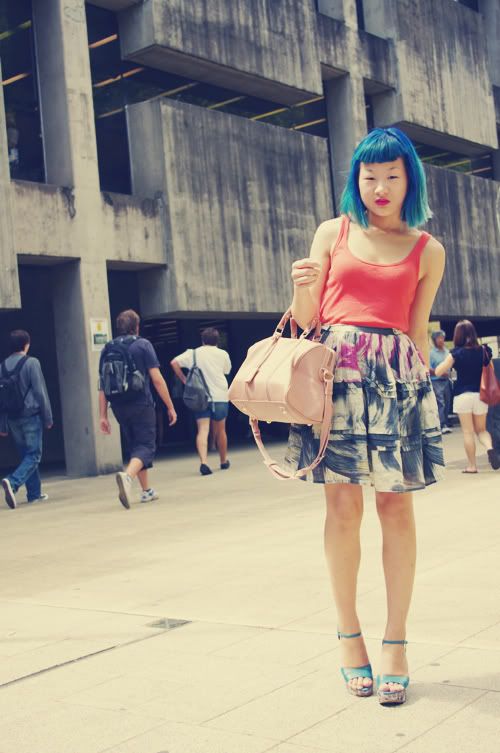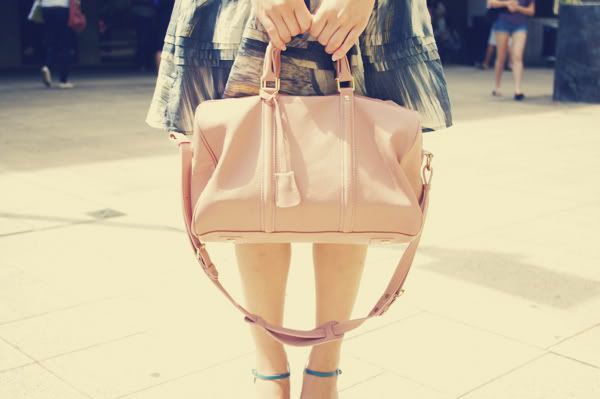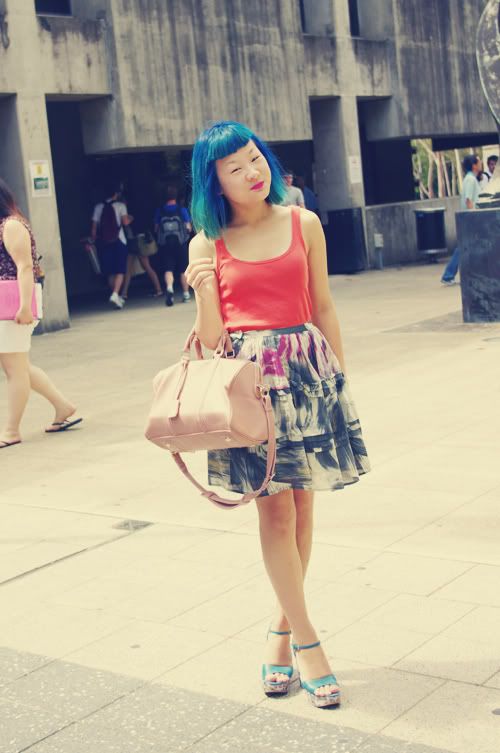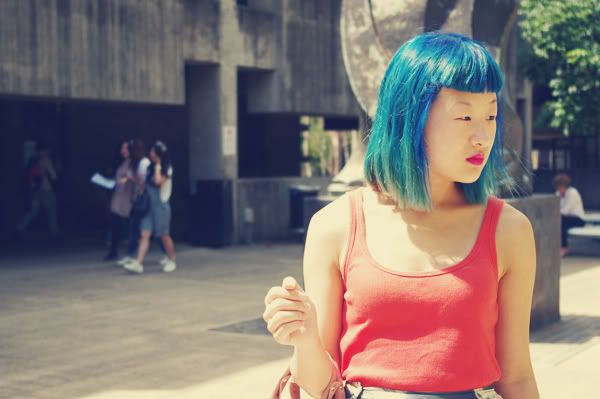 Photos by Angie
Top: Faded Glory, Wal-Mart (USA)
Skirt: Barkins, thrifted
Shoes: Nine West, Nine West outlet (Melbourne)
Bag:
Nasty Gal
Confession: this outfit is a repeat, or should I say three-peat? I've worn it twice in the past two months...and purposely didn't photograph it just so I could wear it again. :D Orange and fuchsia/magenta is one of my favorite color combinations, and since I don't have many clothes of either color, I have to take it where I can. It's a slightly out there combo, as I usually prefer to pair warmer shades with cooler ones, but oddly enough, I find that it works.
Here's
another outfit in which I wore orange and fuchsia together.
After class, Angie and I went to the food court at Macquarie shopping center to get a snack. We'd planned on being sophisticated and having tea and scones at T2, but the weather got the best of us and we ended up at McDonald's with a frozen coke and McFlurry. How grown-up of us, right?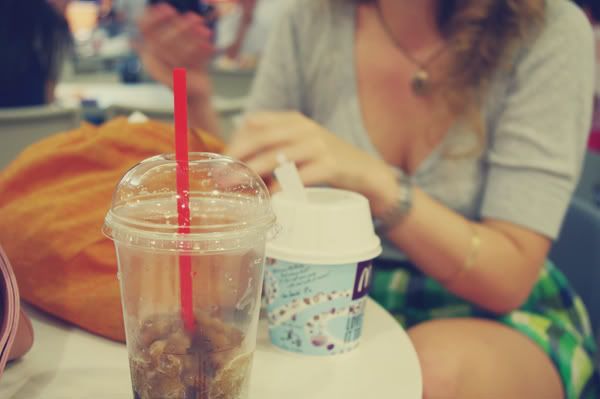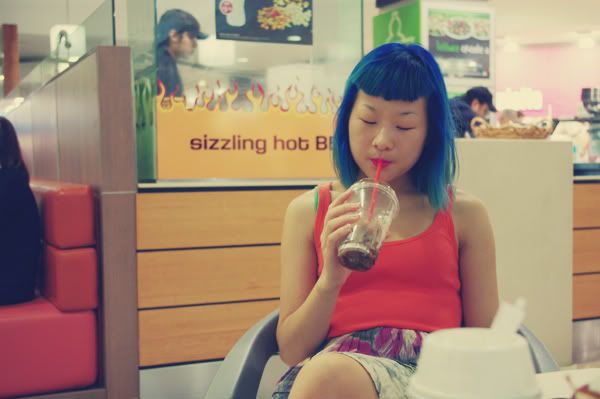 xx