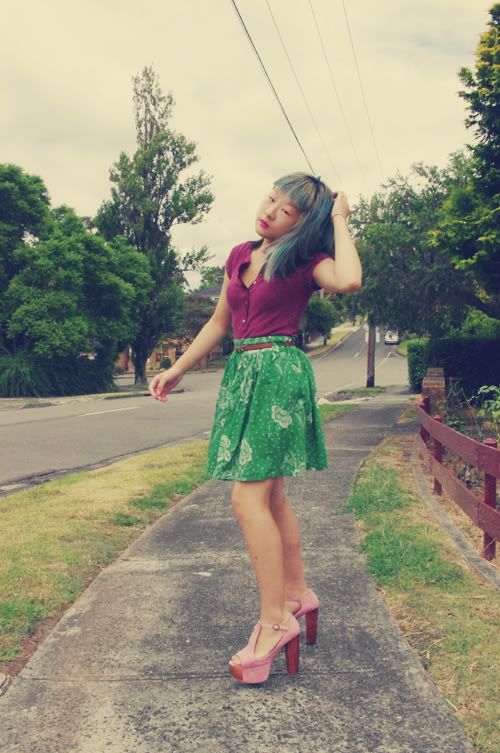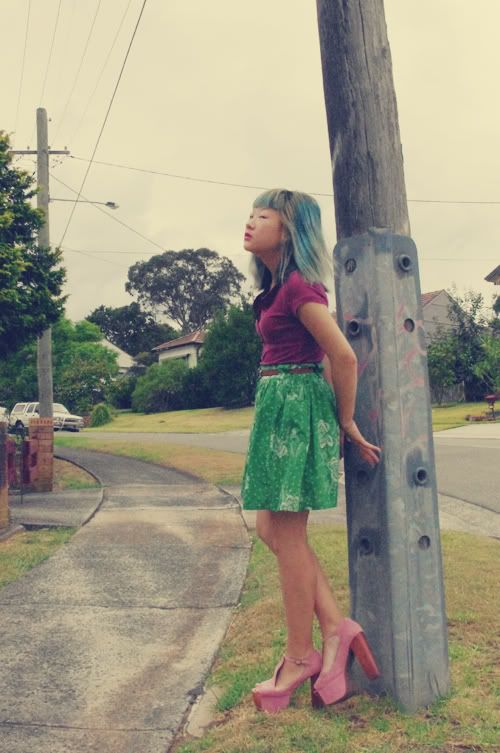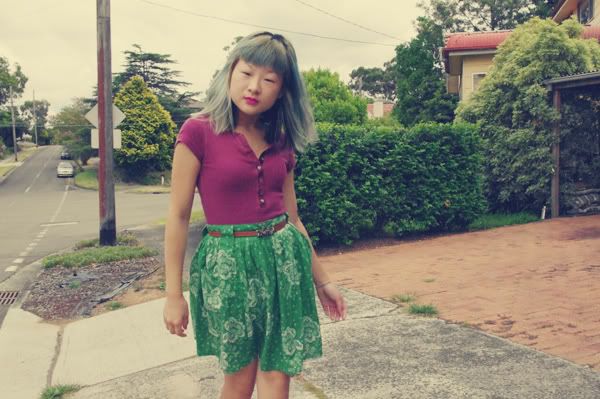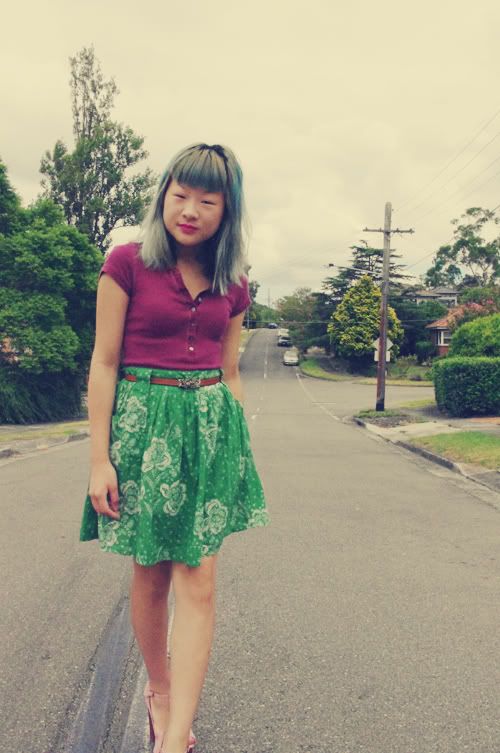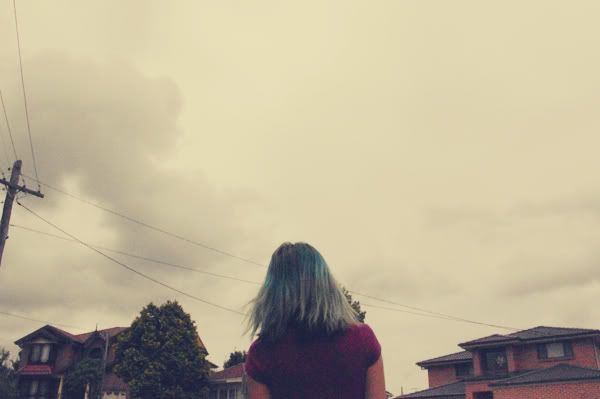 Top: American Eagle, TJ Maxx (USA)
Skirt: Milk & Honey, thrifted
Belt: Valleygirl
Shoes: Jeffrey Campbell,
Edge of Urge
Apologies for the absence! I haven't felt like taking outfit photos recently -- in the past week we've been hit by the most absolutely massive heat wave. For the last week, temperatures never dipped below 35/95 even at night, and Saturday was the hottest day of the year; some areas experienced 50/122 degree heat! I can't even imagine how hot that would be...
But that's all over with now, and today I finally wore something worth taking pictures. :D
I've been making more of an effort to wear the clothes that haven't seen the light of day in a long, long time. For example, this top used to be one of my favorites and I wore it all the time, but somewhere along the line I decided that it wasn't my style, and chucked it in some corner. I don't think I've worn it at all since I moved to Australia, and that was 2.5 years ago! So I finally took it out today! I still love it. :)
And for your amusement, my yearbook photo from junior year (2007) in which I wore this top:
And I continued flipping through, and found the French Club photo.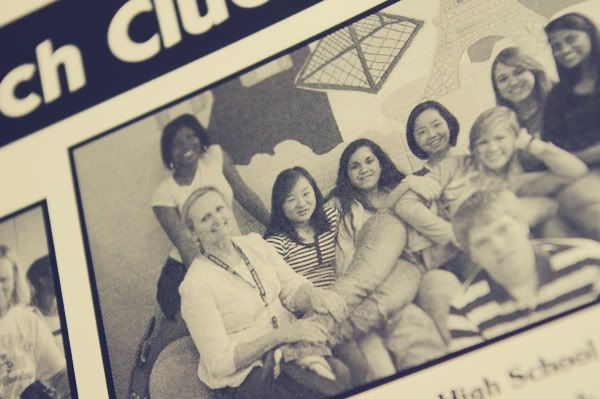 The striped top I wore in this blog post.
I've been busy the last couple of days -- Angie and I opened up an Etsy store!

(click the banner!)
It's very small at the moment, but we're planning on listing more things in the near future.
And and and! Here's the result of a recent closet purge.

(click the banner!)
This is more about reclaiming my space rather than making money, which is why I've generally kept the prices low. Okay, that's a bit of a lie... it's just my attempt to pay for this semester's books without having to dip into my bank account. :)
xx