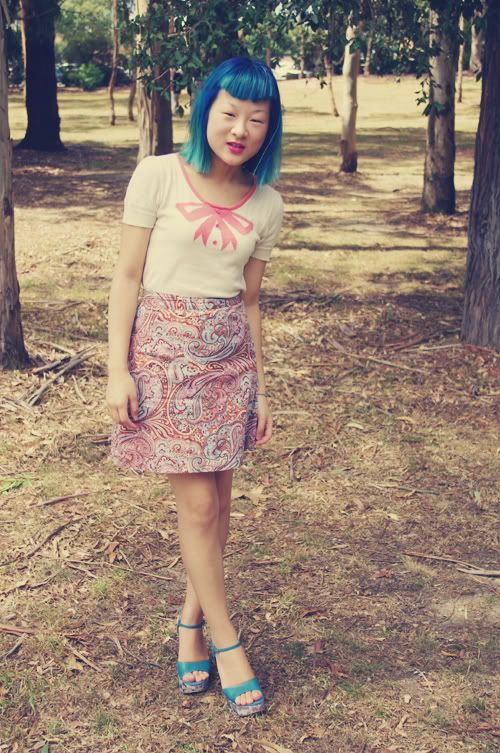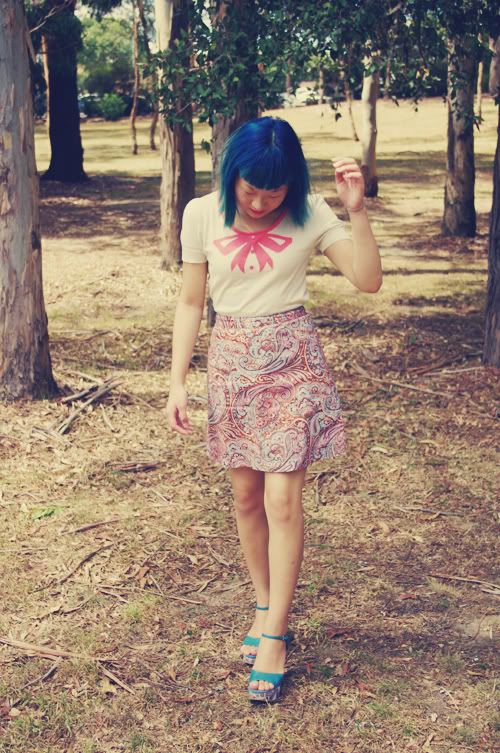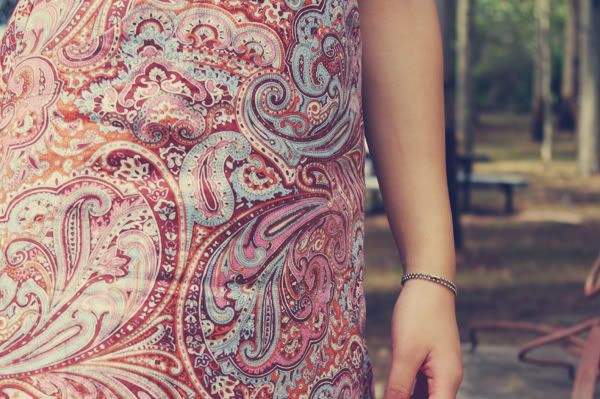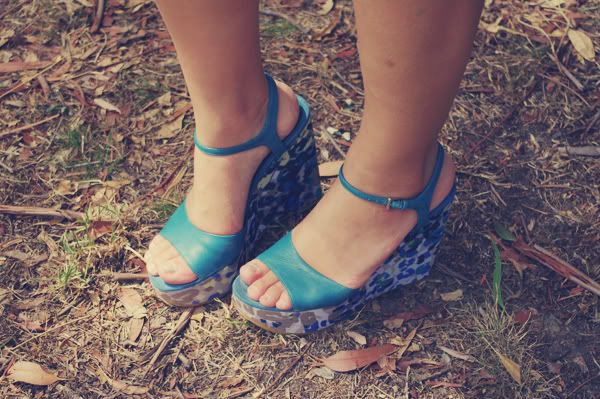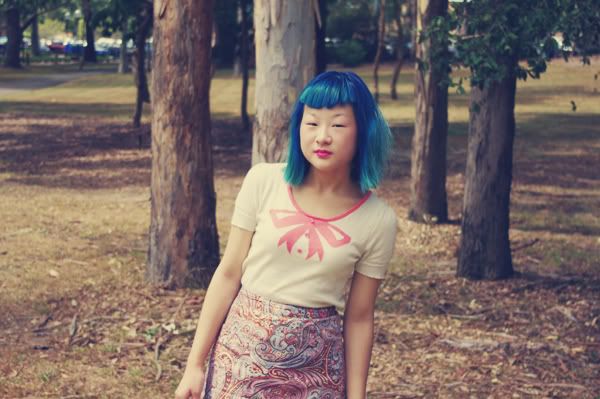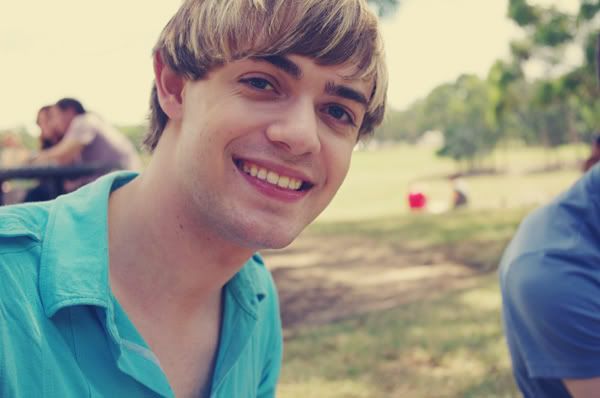 Photos by Stephen
Top: Temt
Skirt: Revival, Clear It factory outlet
Shoes: Nine West, Nine West Outlet (Melbourne)
I've been waiting to wear this sweater tee for weeks! I found it on the clearance rack for $6.95, which it was an absolute dream come true (I know, I know, my dreams are limitless in ambition and scope!). I'd been looking for something like this for the longest time after being inspired by the whole '50s sweater girl look. I think it'd be amazing paired with a full skirt!
In other outfit-related news, I wore these wedges for a full eight hours today, from 9am-5pm. They're surprisingly comfortable for 5-inchers, but by the end of the day my feet were in agony. The walk home from the bus stop is a steep downward slope, and in pained desperation, I trekked it backwards. Sweet relief! :D
Oh, the things I do for fashion...
xx