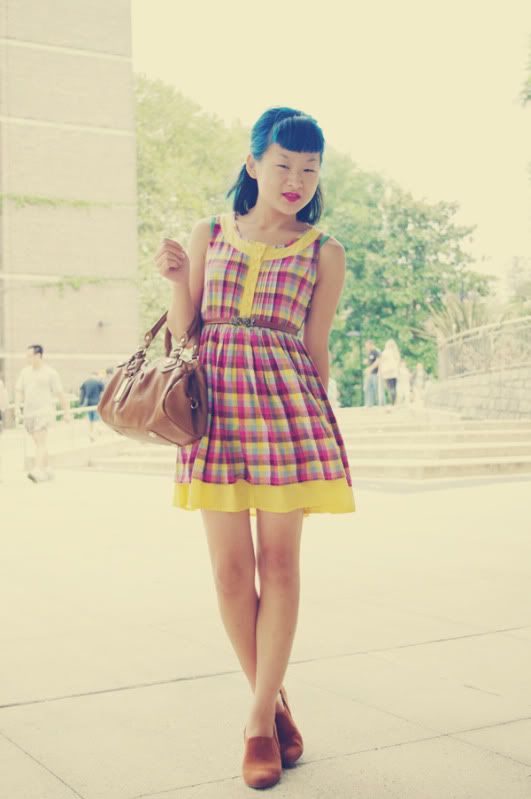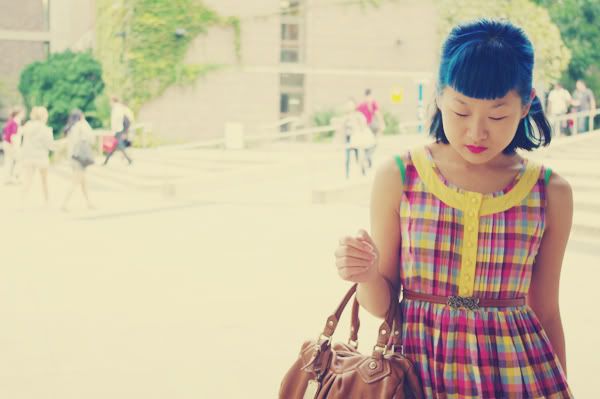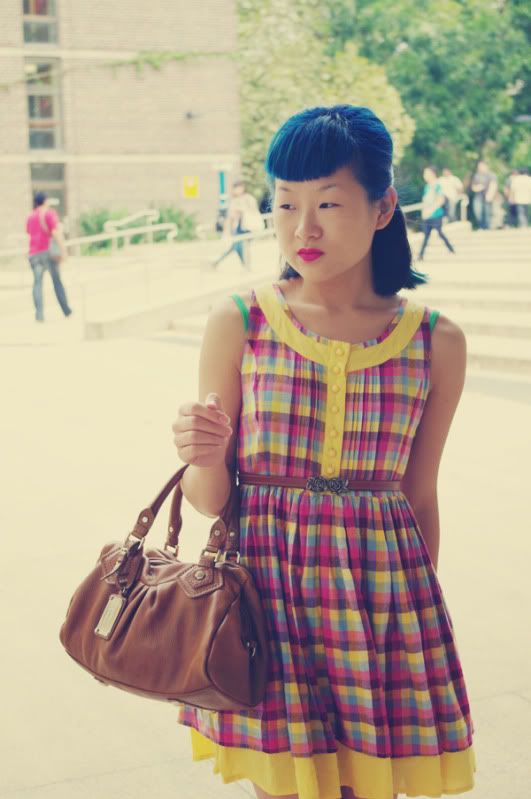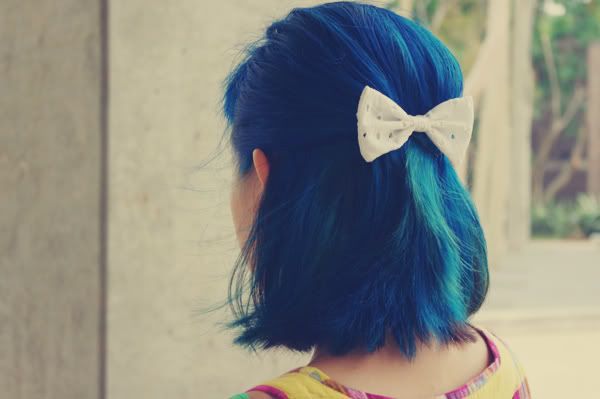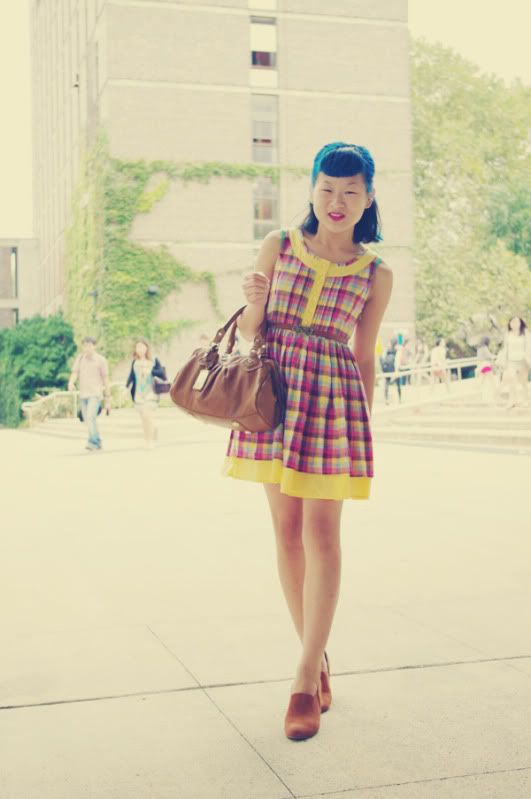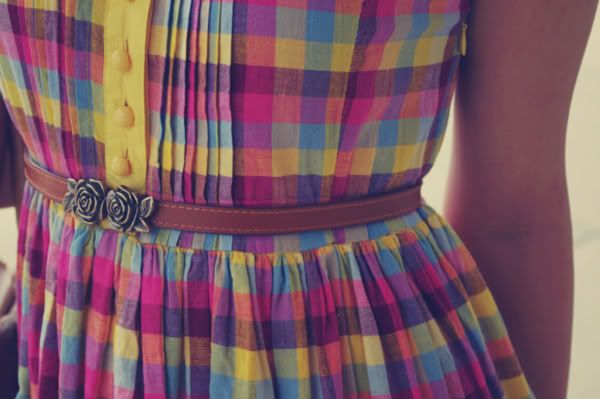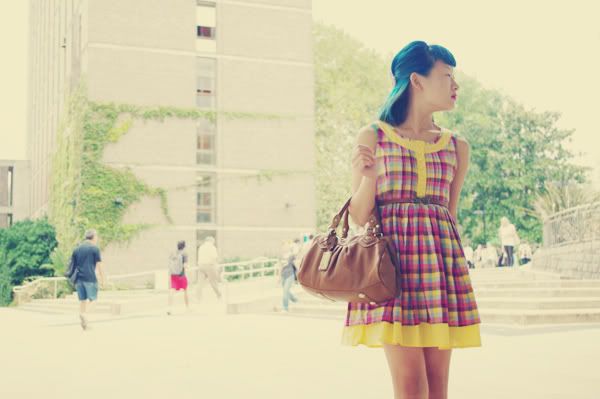 Dress: Misope, eBay
Belt: Valleygirl
Shoes: Chelsea Crew,
Urban Outfitters
Bag: Marc by Marc Jacobs
Hairbow: self-made
I feel like I don't wear this dress nearly enough considering how much I love it, but its faults are a little off-putting: it's a little bit big at the waist (hence the absolute necessity of a belt), and it has an annoyingly sticky zipper. But the colors, the colors! It's been sold on Modcloth as the Rainbow (-something) dress, although it reminds me of really brightly-colored candy.
And I'm wearing my new wedges! They were a little small when I first got them, but I spent the past week breaking them in, and now they're finally comfortable enough for daily wear. That didn't stop me from packing six band-aids, though, just to be on the safe side. :D Thankfully I didn't need them, but I'll never not be annoyed by the fact that my right foot is just that tiny bit bigger than my left. But then again, it's the little quirks like these that make us unique. :)
xx