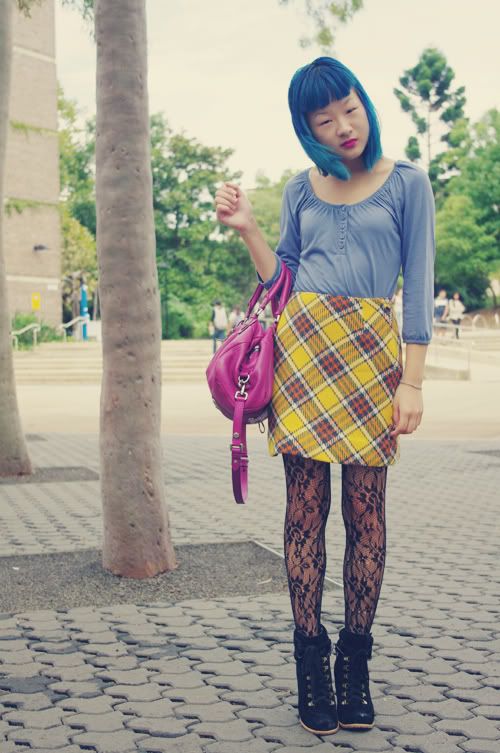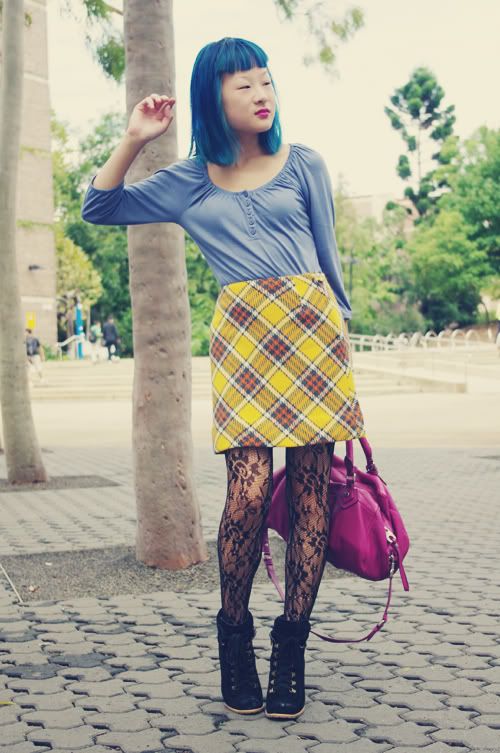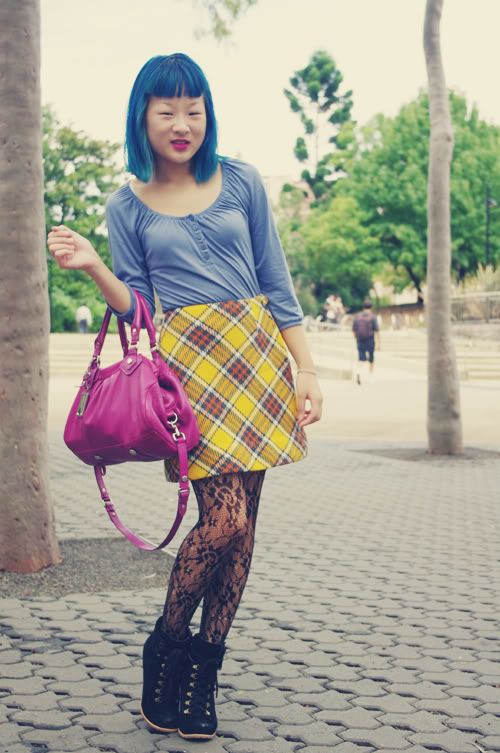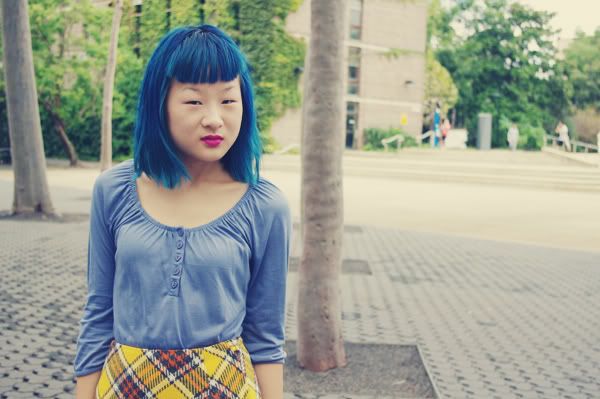 Photos by Angie
Top: Valleygirl
Skirt: vintage '70s,
Etsy
Tights:
Wholesale-dress.net
Shoes: Seychelles,
Urban Outfitters
Bag: Marc by Marc Jacobs
It's finally time to bring out the tights! Although I think I was a little eager today, because despite the cold, rainy morning, by midday it was sunny and humid, and much too warm for them. But I won't stop being optimistic -- I can't wait to be properly reintroduced to my stash of colored tights!
xx