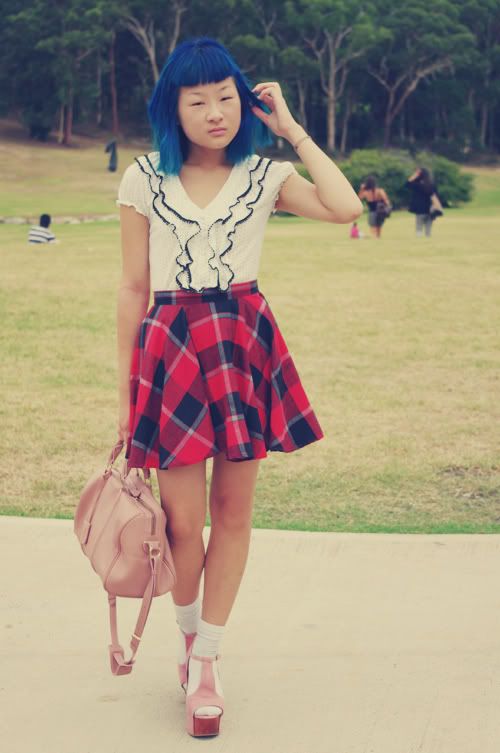 Look at those two girls in the background with their hands up in their hair just like me!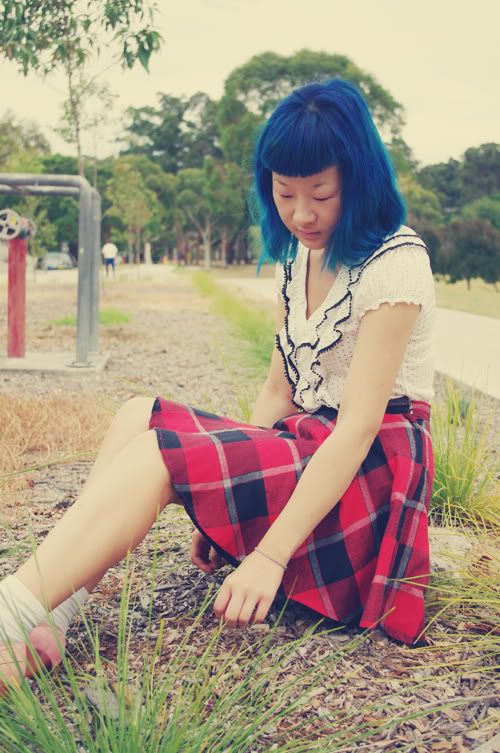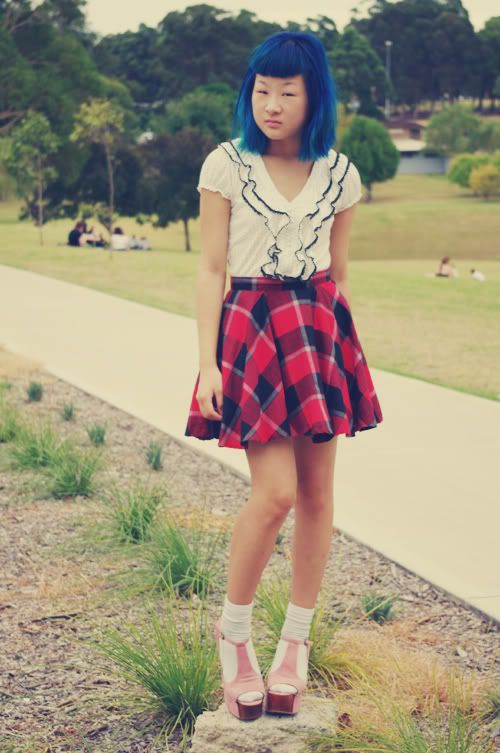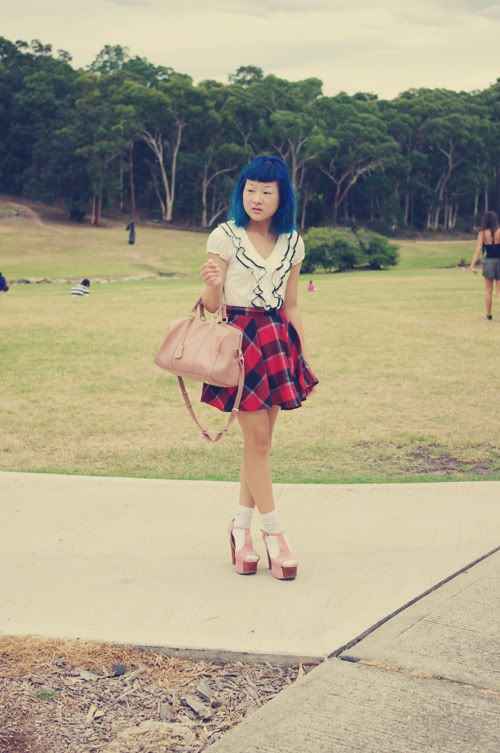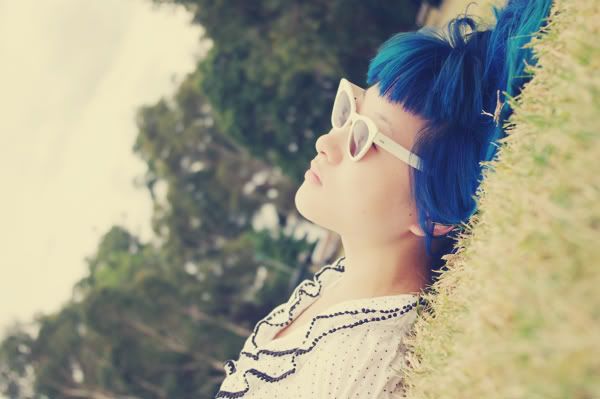 Photos by Angie
Top: Valleygirl
Skirt: vintage,
Etsy
Shoes: Jeffrey Campbell,
Edge of Urge
Bag:
Nasty Gal
Sunglasses: vintage, borrowed from Angie
I find it really funny that every time I wear this skirt, Angie says something to the degree of, "Oh, you're wearing my favorite skirt!" I love how well she knows my wardrobe. :)
I think it might be un (haha, still in French mode!) unspoken requirement that Foxy-owners must try out the sock-and-sandals trend at least once? And I can see why -- they look adorable! Twee but not sickening, the socks also play a practical purpose as a cushion for the feet for all-day wear. My feet currently feel fantastic for having worn them from 9 to 5 today!
In other shoe-related news, I ended up blowing the rest of my eBay-earned money on another pair. (Why is it so impossible for me to earn and save and
accumulate
money?!) And here's how I justify it: I earned that money from selling my old shoes and clothes so it's not like I'm dipping into my savings account; I'd been wanting them for months and they recently went on major sale; I randomly found a 15% discount code. Yep, those three excuses apply to practically all my online (impulse) purchases nowadays.
xx