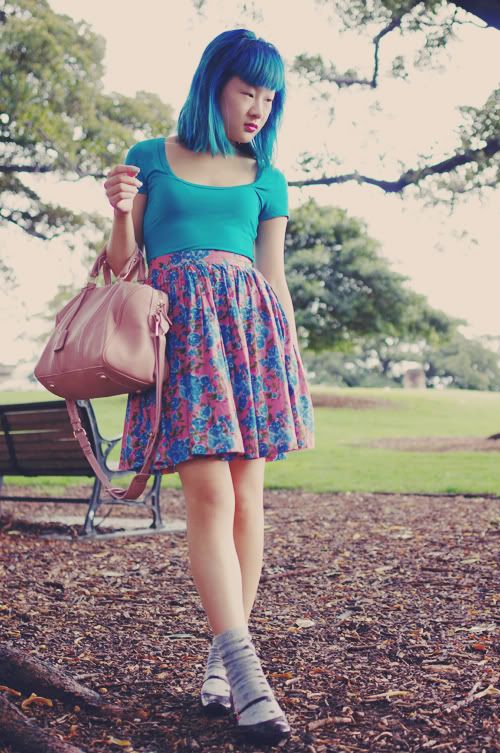 Standing on tip-toes because I still haven't gotten used to the feeling of wearing flats again!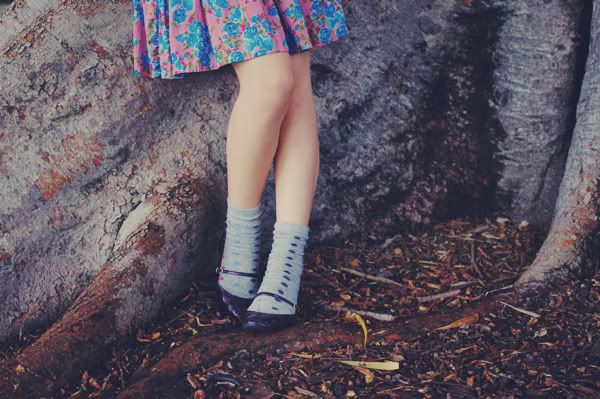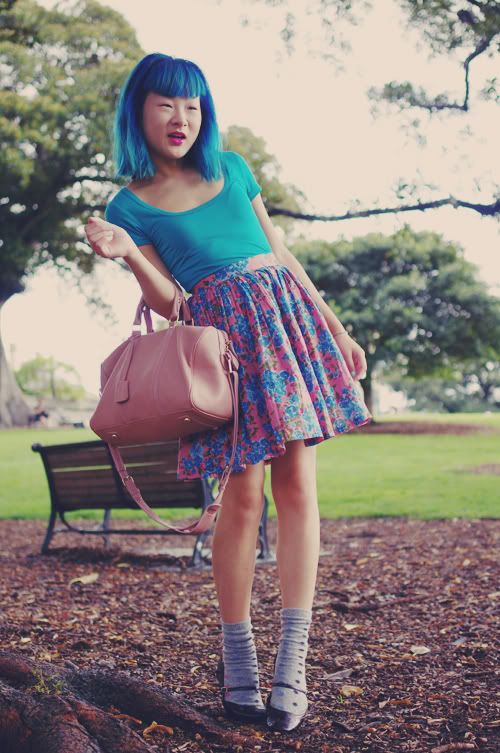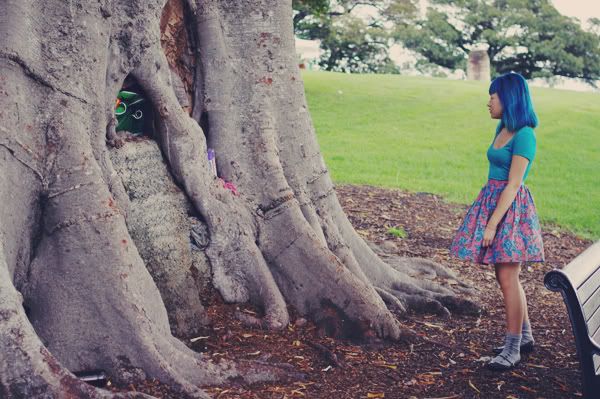 Stumbling upon a hobo's stash of worldly possessions: a sleeping bag, flip-flops, tissues, and a can of deodorant...!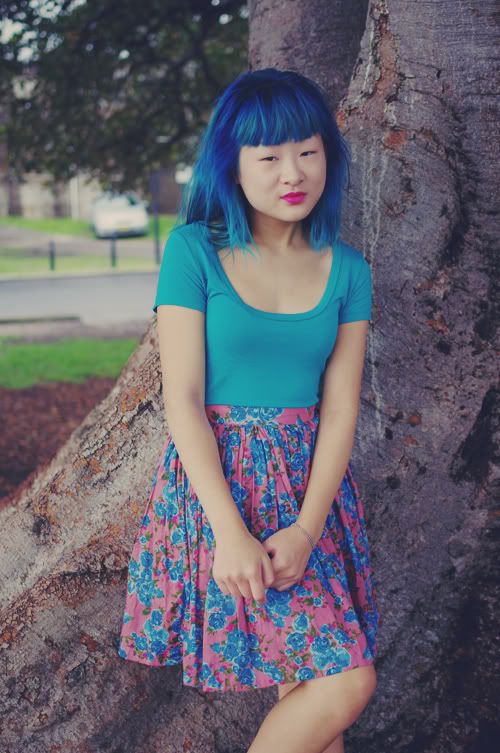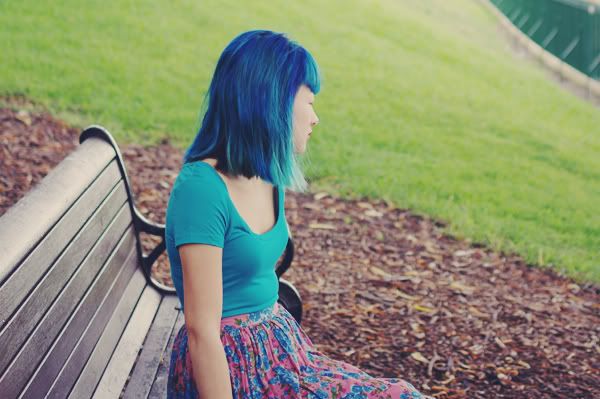 Photos by Angie

Top: Temt
Skirt: Dangerfield, Clear It
Shoes: Mossimo, eBay
Socks: Holeproof Heroes, Myer (free with gift card!)
Bag: Nasty Gal
Don't be fooled by my spring-y outfit, it was cold and wet and miserable today! Which was especially inconvenient because it was also the day of our walking tour of The Rocks with my Museum Studies class. The actual tour wasn't bad, but I could've done without the frequent periods of drizzle and wind, and I ended up keeping my umbrella in hand because in the end I got tired of the rain starting up again each time I got optimistic and put it back in my bag. :D
Another highlight: today was a total 'fat day' for me! I don't believe I even ate real meal-food the entire day. Our tour finished right across from
Sticky
, the most amazing hand-made candy shop. Needless to say, we got our greedy little paws on more than our fair share of samples, and Angie bought
two
pieces of offcuts (the leftovers), which were each the size of a human head. It was dirt cheap ($4 each!), and fun to gnaw on, haha!
After that, we further satisfied our sweet teeth with a visit to a French patisserie, where we were given free, slightly-broken, dark chocolate macaroons (absolutely delicious!), and then to
Guylian
for divine Belgian hot chocolate. Our next stop was
Löwenbräu
, a Bavarian pub, where the waitresses wore dirndl dresses and the waiters pranced about in lederhosen, complete with crotch flaps! And finally to
Pancakes on The Rocks
for a dessert of yummy potato wedges.
Even though my stomach is currently
not
thanking me for my somewhat excessive eating, it was absolutely worth it, because we all deserve to indulge a little every once in a while! I don't have fat days very often, but when I do, I definitely make the most of them. :D
Do you have fat days, where, foodwise, anything goes? What are your favorite foods to indulge on? :)
xx