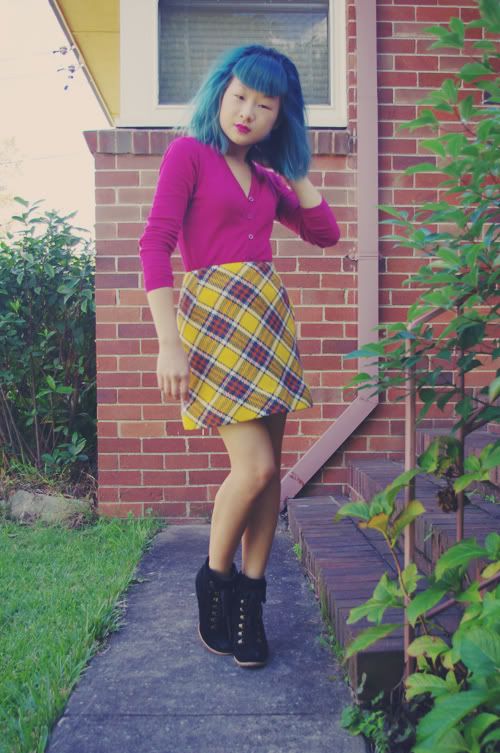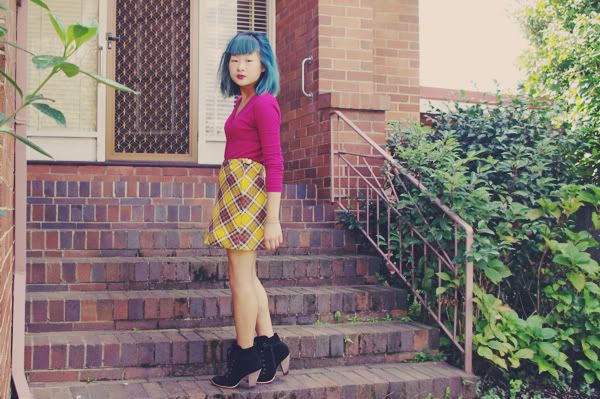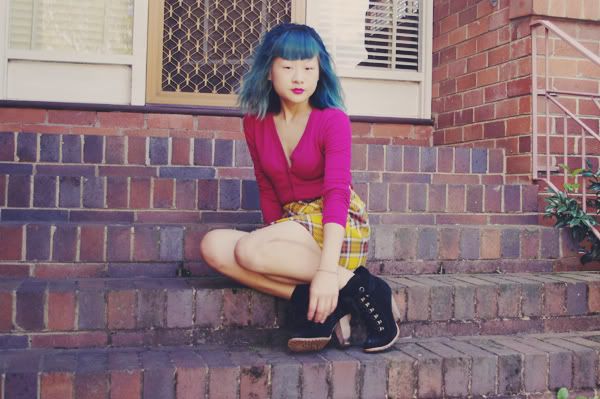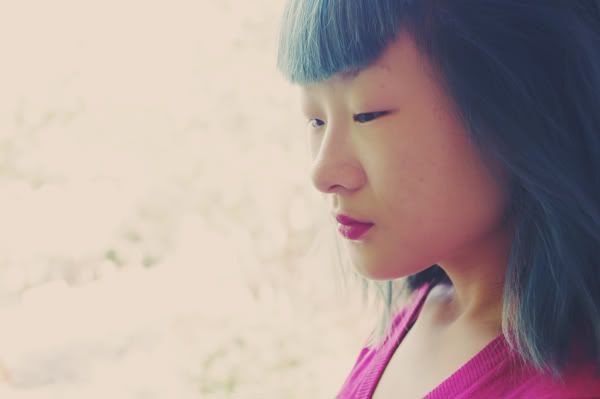 Cardigan: Chicabooti
Skirt: Vintage '70s,
Etsy
Shoes: Seychelles,
Urban Outfitters
I'm currently having a love affair with big messy hair. It's perfect for casualizing what might otherwise be considered an overly put-together look. And this is how I get my hair to do what it does: in the morning I put it up into a tight french braid, which doesn't actually curl my hair, it just gives it some volume and texture. I take it out after about two hours, and comb it through with a dusting of
Osis mattifying powder
for a controlled bedhead look. And then, if I'm in the mood for even more volume (like today!), I'll tease my hair up at the crown and spray to hold it. It's my modern take on the '60s big hair. :D
Today I met one of my absolute favorite authors of my early adolescence, and now I'm pretty sure I can die happy. He was incredibly nice and personable, and he signed an entire bag full of books (at least 15!) for this one guy. I decided to be non-annoying and only brought two. :D Find out who I met and see pictures on
Tumblr
!
xx