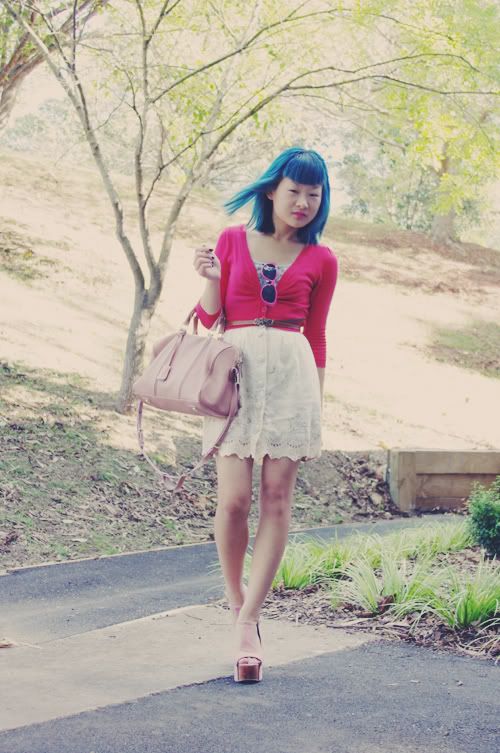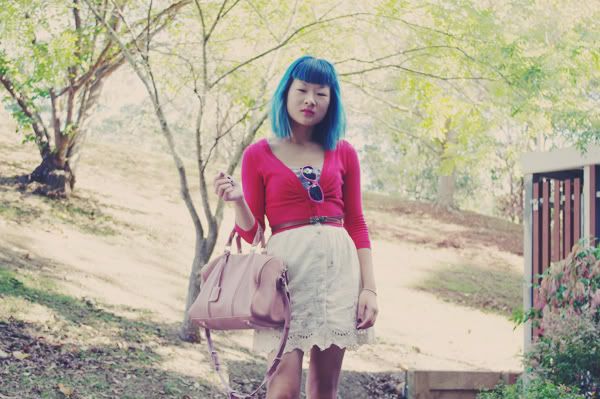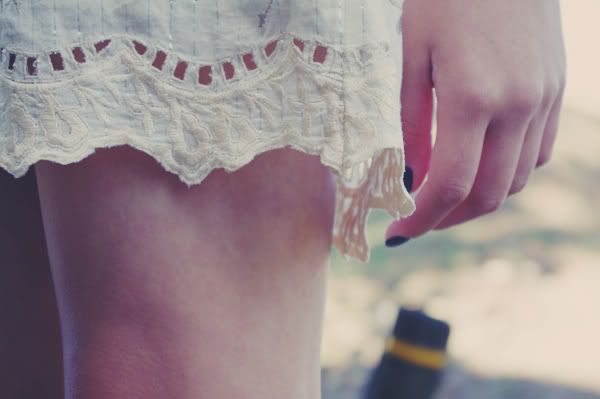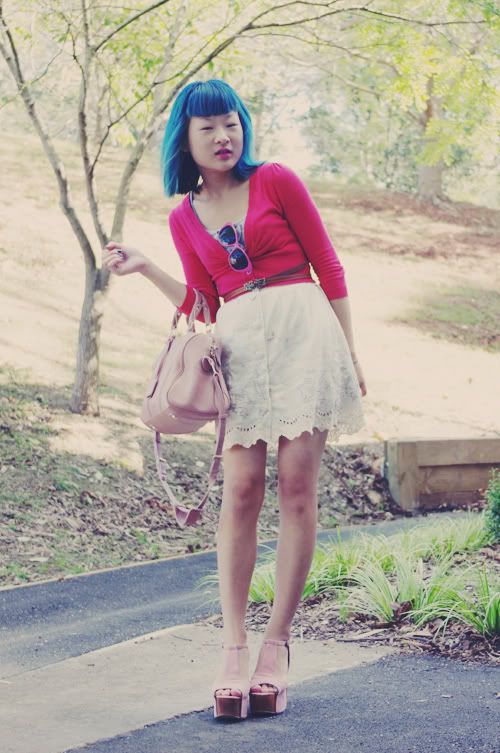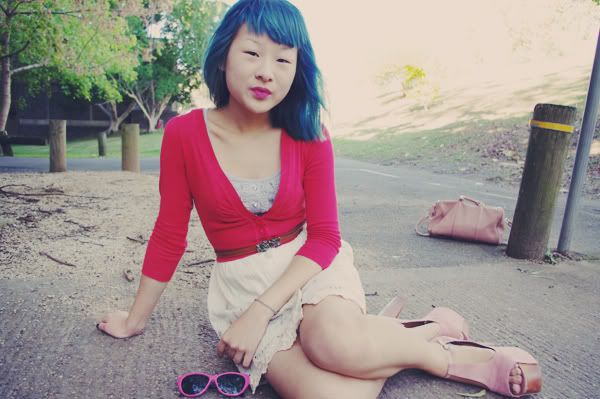 Photos by Angie
Top: Paper Scissors
Cardigan: Avocado, SES
Skirt: Sportsgirl, eBay
Belt: Valleygirl
Shoes: Jeffrey Campbell,
Edge of Urge
Bag:
Nasty Gal
Sunglasses: Barkins
I love that this outfit seems so basic and simple from afar, and it's not until you get closer that you notice the intricate details on the skirt and top. And, of course, I'm still obsessed with this belt. I honestly have to stop myself every morning from picking it up, because it's such a simple addition to make any outfit look that much more put-together. So I try to limit myself to wearing it only 2-3 times a week, if only to avoid having it become too played-out on the blog. :)
And another interesting tidbit about this outfit: I actually put it together months ago. When I get bored I'll just spend about an hour making up outfits for days in the future when I just don't feel like exerting the brain juice to do it then. I take pictures of them with my phone so I don't forget, and currently I've got about a week's worth of outfits for those days when I just need a break from early morning concentration.
Does anybody else do that? Or am I just weird? :D
xx