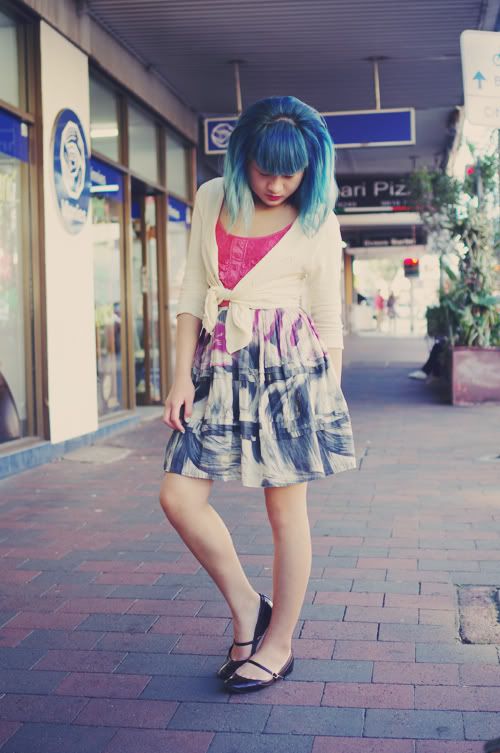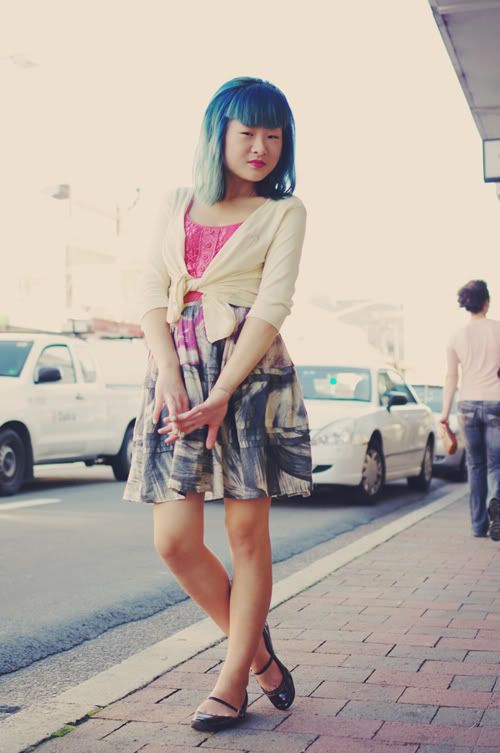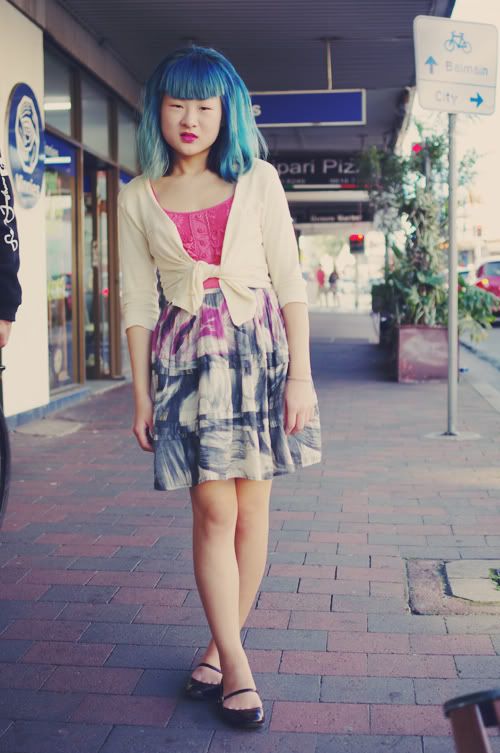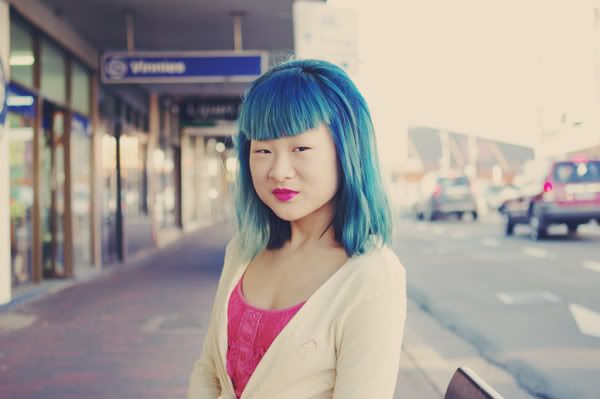 Photos by Angie

Cardigan: Milk
Top: Temt
Skirt: Barkins, thrifted
Shoes: Mossimo, eBay
Cropped cardigans are my favorite type of cover-ups, but sadly it's not so easy to find nice ones, and because of that, I only own a few. So I decided to improvise the cropped-ness with this cardigan, and I like the effect -- it's inspiring me to try it with my other full length ones.
Today Angie and I did some shopping at various thrift stores and the
Rozelle Markets
. It was my first time to the Markets, a place where they sold essentially secondhand
everything
, and despite the clutter, I really enjoyed it.
Our day in pictures: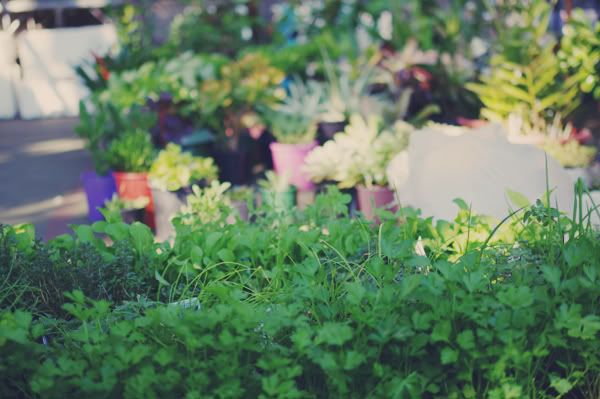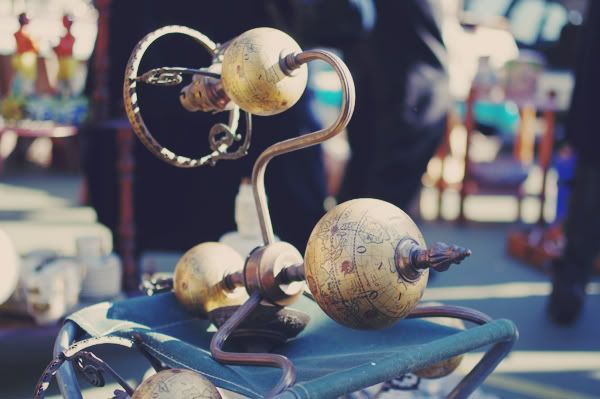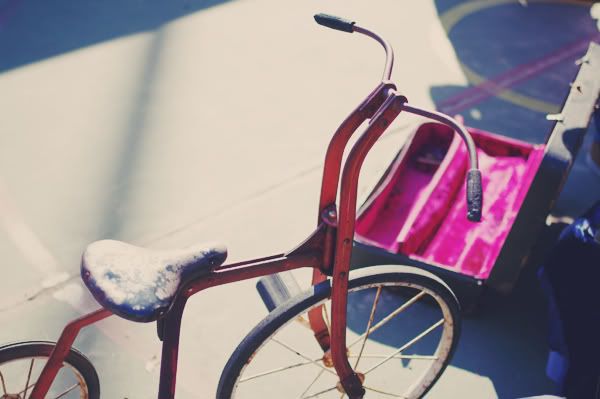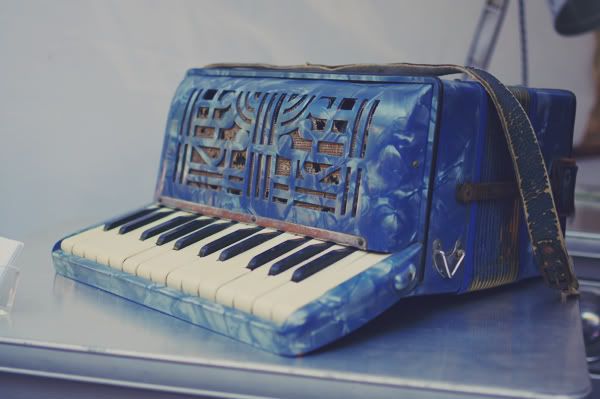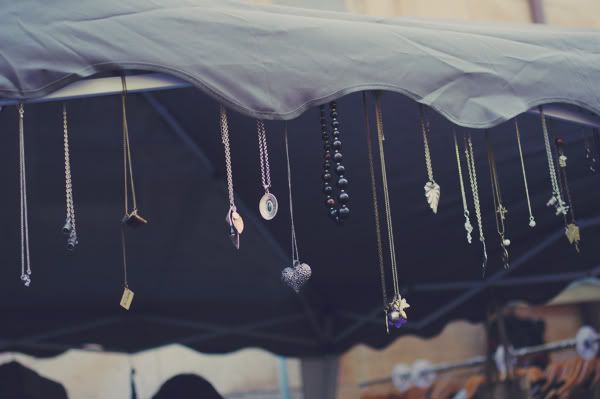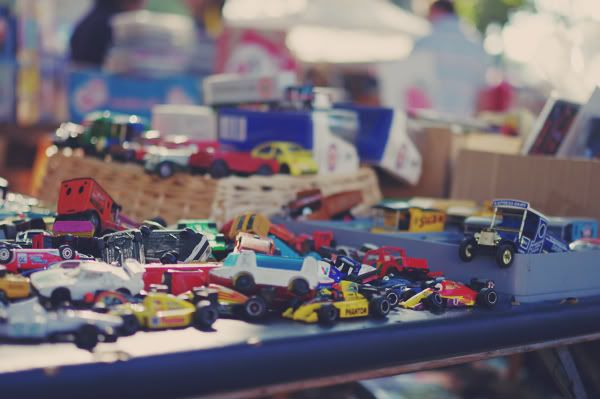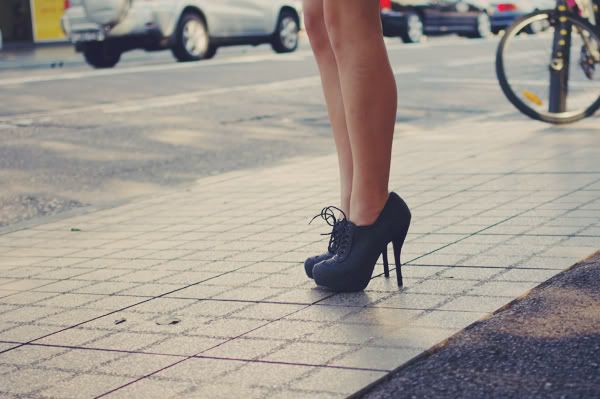 tried on some ASOS shoes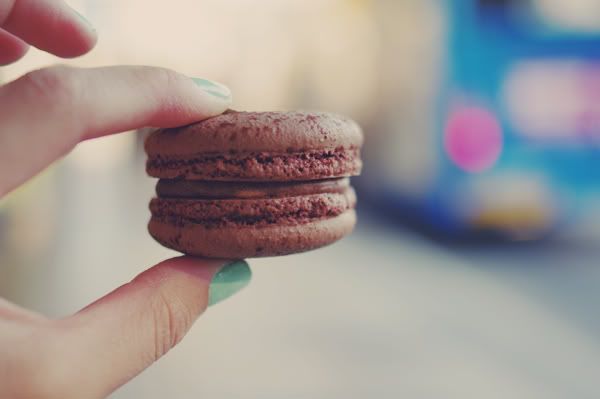 And my purchases of the day!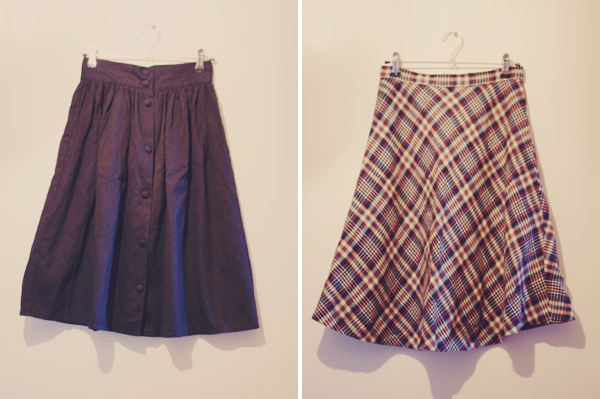 Vintage button-up skirt, $2 (thrifted) // Vintage '70s skirt, $3.50 (thrifted)
Recently I've been drawn to longer skirts. I used to avoid knee-length skirts because I felt that they stumpified my legs, but I find that wearing heels with them really helps to cancel out that effect. So I bought these two today, and I can't wait to style them up!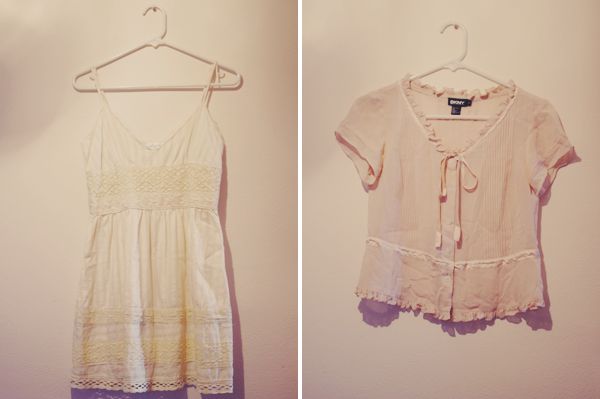 Lollipop sun dress, $3 (thrifted) // DKNY silk blouse, $15 (markets)
This is just the cutest pastel-yellow babydoll dress, and it was an absolute steal! Bargains like this are a constant reminder of why I love thrifting.
I bought the silk blouse on a whim -- I saw it, and it was mine before I even had a chance to try it on. I like that it's cropped; it'll encourage me to broaden my horizons and explore a world in which tops don't have to tucked in. :)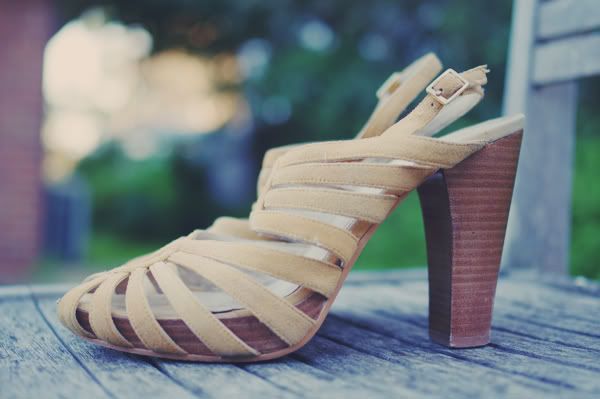 Wittner wood & suede sandals, $20 (used clothing boutique)
I don't think the picture does these shoes any justice, and I do admit, they do look kind of silly when they're not being worn. When I saw them on the rack, my first thought was 'gladiatior sandals' and I snickered to myself. I tried them on as a joke (as you do)...and they looked shockingly nice! Angie said that they had a vague '20s vibe, and I agree. I'll show you how amazing they are in a future outfit post!
All in all, I think the rapture should happen more often, because today was an amazing day for both shopping
and
new experiences. ;D
xx