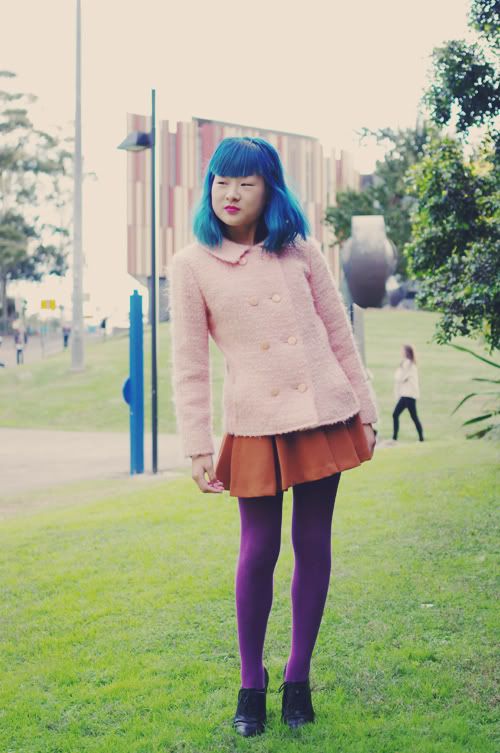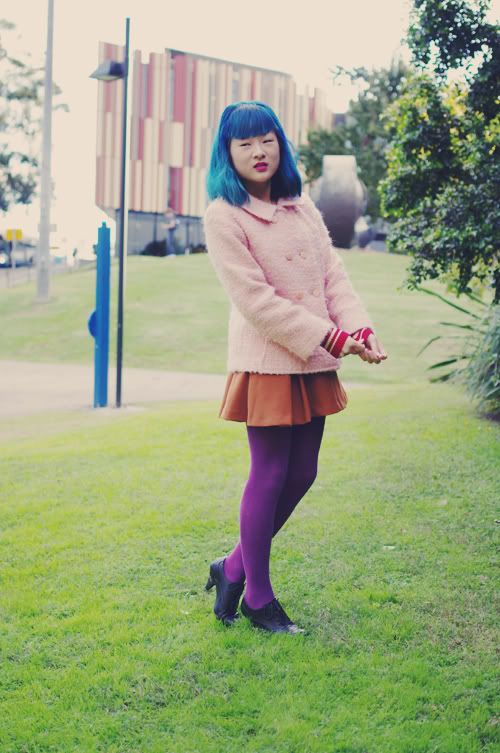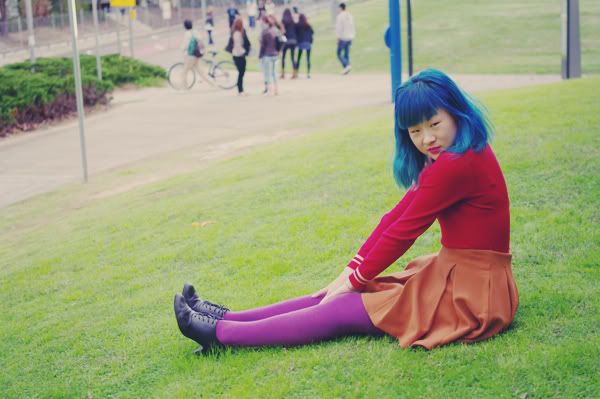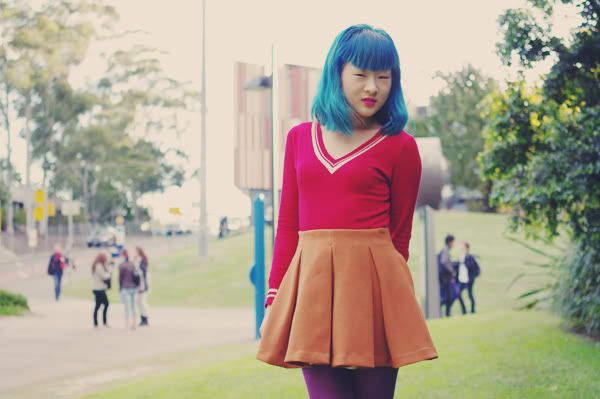 Photos by Emily

Coat: vintage '60s, Etsy
Sweater: Ladahk, thrifted
Skirt: ASOS
Tights: Target
Shoes: Alchemy, thrifted
I know that it's officially freezing when I bring out this coat...which means that since I live in Sydney, it rarely gets cold enough to wear it. So every time I wear this coat, it's an event. I bought it from
Custard Heart Vintage
on Etsy about a year ago, and at $60, it was an amazing bargain, especially for handmade 1960s vintage in absolutely mint condition! It's so soft and toasty that it makes me almost excited for impending winter. :D
I was in Myer during my break and I found the most
gorgeous
mustard coat in existence. I looked at the tag ($229!) and vowed never to try it on; it would've just been torture. Long story short, I couldn't keep my greedy hands off of it, tried it on, and proceeded to wallow in a conflicting fit of misery and pure ecstasy.

...Sigh.
(There's Stephen's shoe in the left corner!)
Isn't it beautiful? And the best part, it's lined with leopard-print silk! Here it is
online
if you feel like buying it. And now I'm going to try to repress this memory, because lusting after unattainable clothes is a surprisingly harrowing experience. A feeling with which I'm very well-versed; take a look at all the things I've bookmarked (and this is after a rather vicious purge!).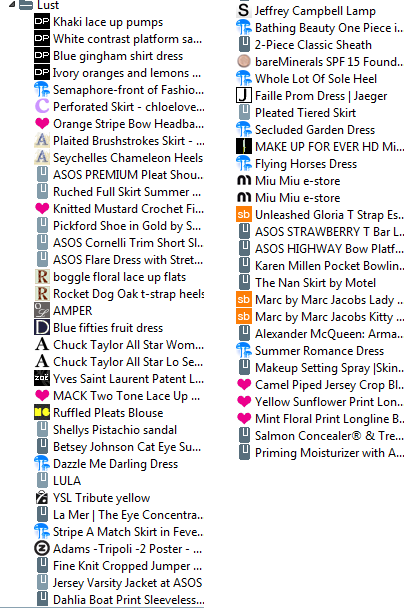 xx