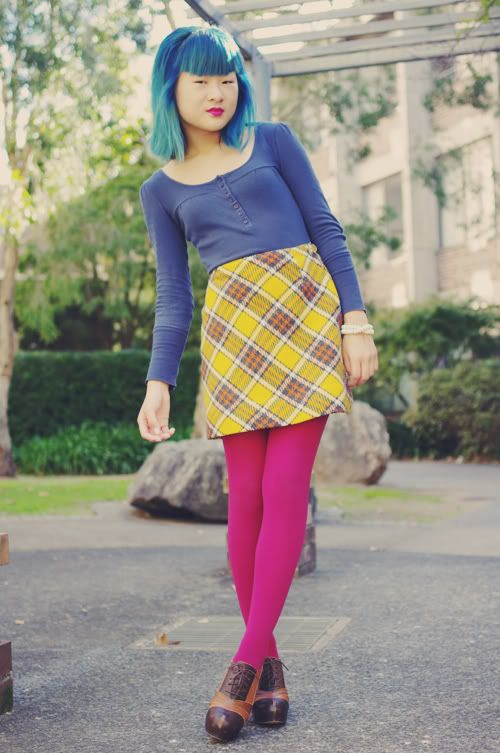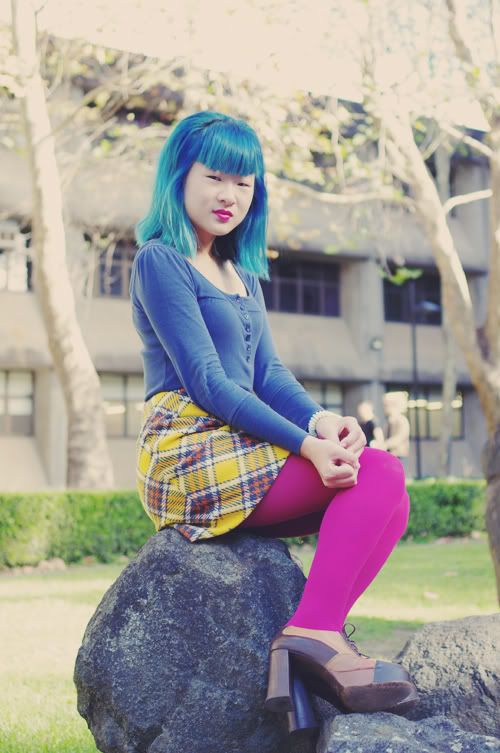 Top: Energie, TJ Maxx (USA)
Skirt: vintage '70s, Etsy
Tights: Barkins
Shoes: Jeffrey Campbell, Edge of Urge
Yay, Blogger is back! This is Friday's outfit...
After having these shoes for over six months, I've finally
finally
broken them in, so I've been wearing them a lot lately. What can I say, I've been on a bit of a '70s fix the past couple of days. :D I've also been digging out my vintage, which I feel has been somewhat neglected the past couple months -- it's nice to return to the clothes that got me interested in style in the first place.
I'm wearing one of my favorite color combos: blue, yellow, and fuchsia/magenta (fugenta?). I think the trick to color-clashing is to make sure that each pair of colors complement each other just as well as when they come together as a whole.
I've been tinkering with the blog layout as procrastination from starting on two assignments due next week...but that is pretty much the story of my life, isn't it? The holidays are only three weeks away, so I've at least got something exciting to look forward to. :)
xx