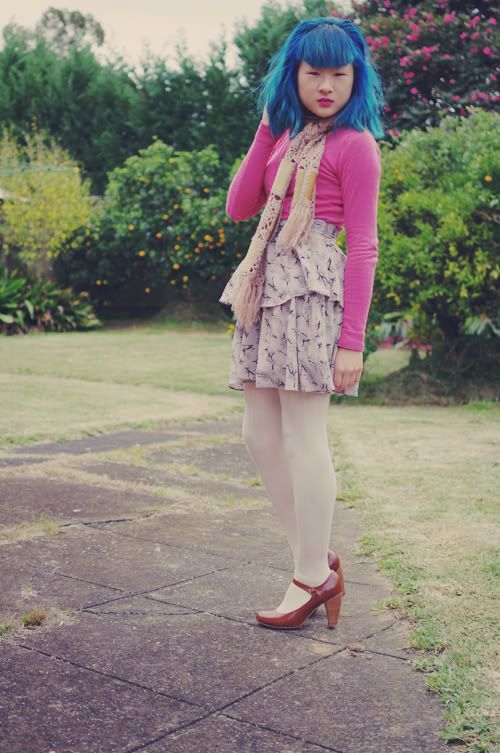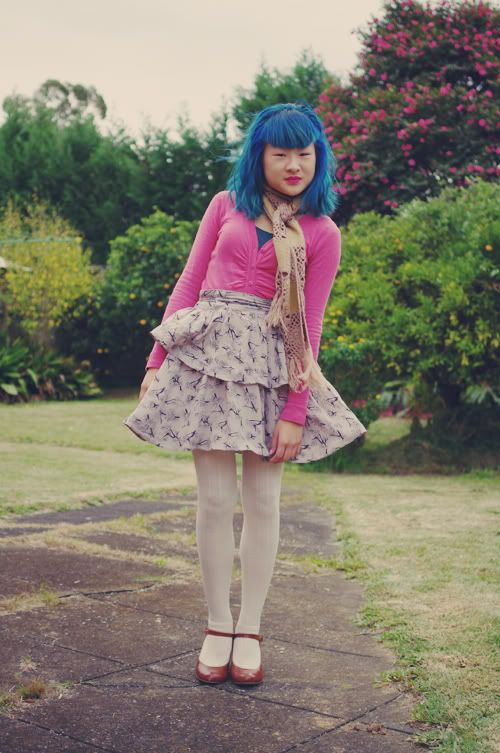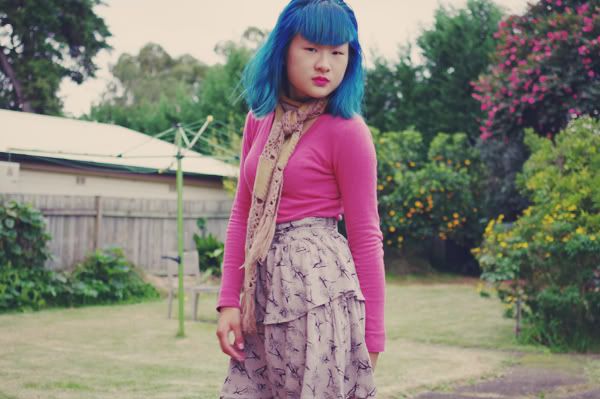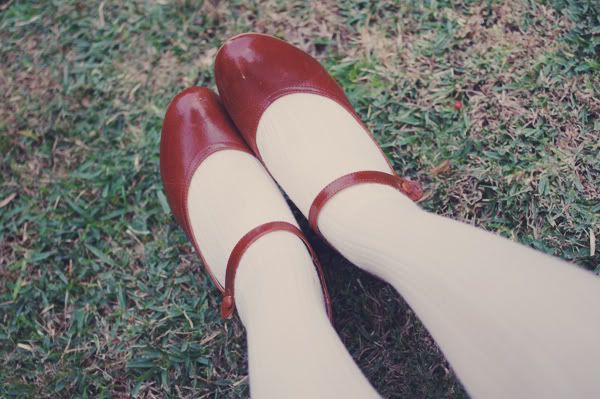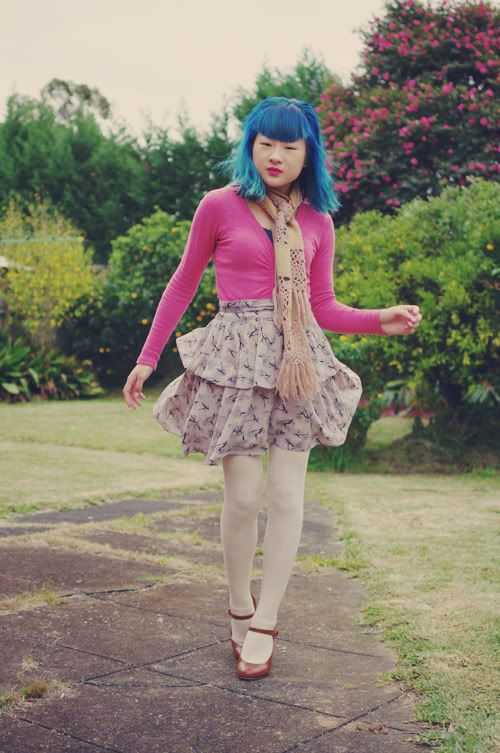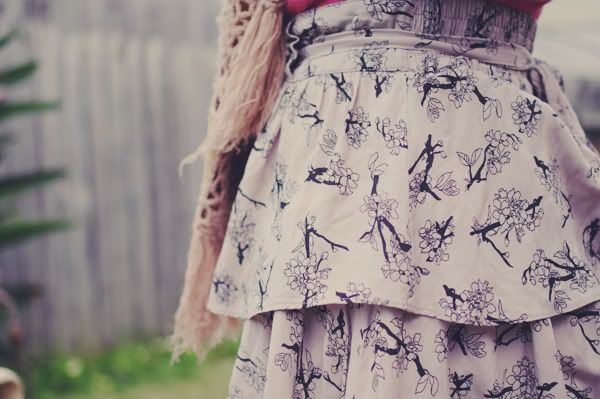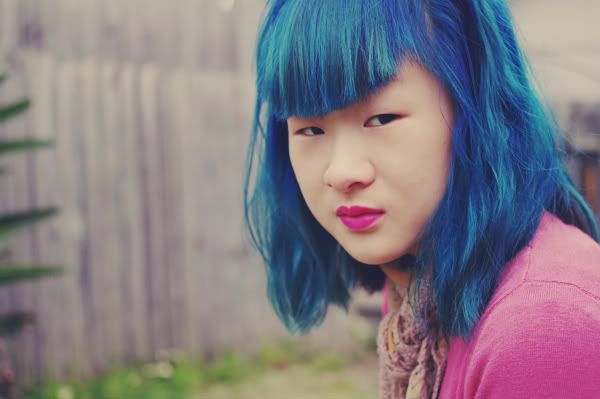 Cardigan :: Temt
Skirt :: JUNK, eBay
Tights :: thrifted
Shoes :: Expression, Big W
Scarf :: Candies, Dirt Cheap (USA)
I finally figured out how to get the blurry background in my photos when I use the self-timer! Which doesn't seem like the most important thing in the world, but not knowing how to do it had bothered me for the longest time and was one of the reasons I didn't like taking photos myself. The days that I don't post outfit photos is usually when there's no one around to do it for me. So now that I've figured out my camera, I'm going to make more of an effort to take outfit photos every weekday (don't hold me to it, though!).
And wow, I'm wearing the same shoes in back-to-back posts? I recently noticed that most of my shoes are either open-toed or just full-out sandals, and so my choices become limited once the weather gets colder. I
never
wear these shoes -- I've had them for over two years and this is only the fourth (maybe?) time I've worn them on this blog. They're so pretty and I love how the heel curves inward a little bit, but they're so cruel to the balls of my feet! I've been putting off buying insoles for them for such a long time, I should probably invest in some soon before my feet die. And surprisingly, they're from Big W, which I suppose is the Australian equivalent of Wal-Mart? They're holding up well despite the fact that they're pretty much 100% synthetic...and the fact that I don't take very good care of them..
As you might be able to tell by from fact that I'm actually writing more than a few lines in this post, I finished my assignment! For my Museum Studies class, I had to research a museum object and come up with different sorts of exhibition themes that might feature it. I chose a pair of Chinese
lotus shoes
for bound feet...and they were
really
fascinating to research. I talked to my mom about it, and she told me that her grandmother had bound feet! It's so weird, because the entire time I was reading about them, I never thought of them as anything other than my assignment topic. The fact that they're such an integral part of my family's heritage absolutely floored me. After reaching that epiphany, everytime I saw a vintage photograph of a woman in bound feet, I'd think,
that was my great grandmother!
And everytime I read about the agony of breaking a little girl's toes, my only thought was,
my great grandmother experienced this
. It was sobering, but it helped me realize how connected we are to the things around us, even when we don't notice it. And I find that the world is so much more interesting when we take the time to notice.
xx