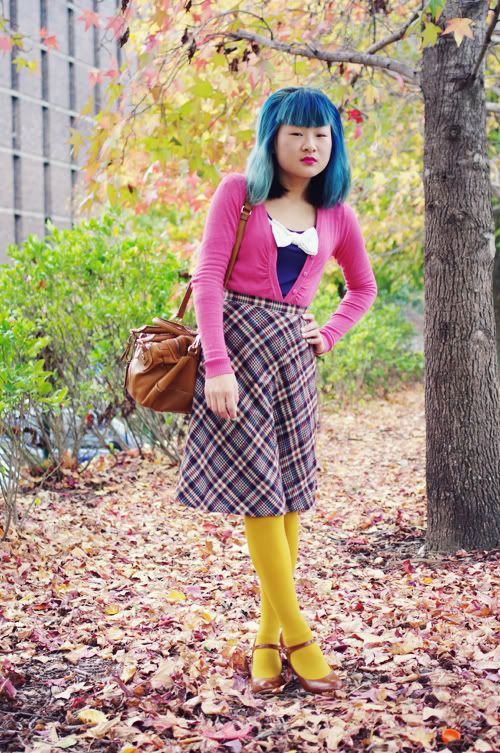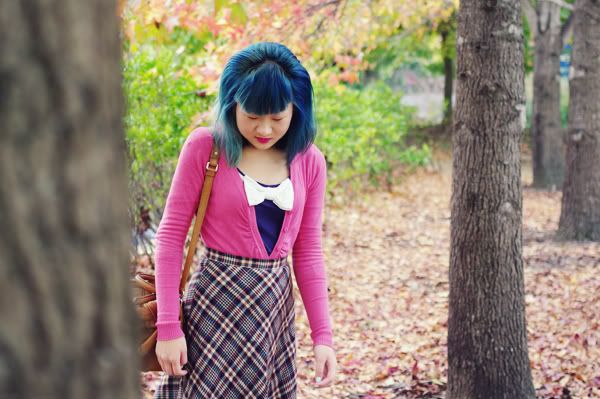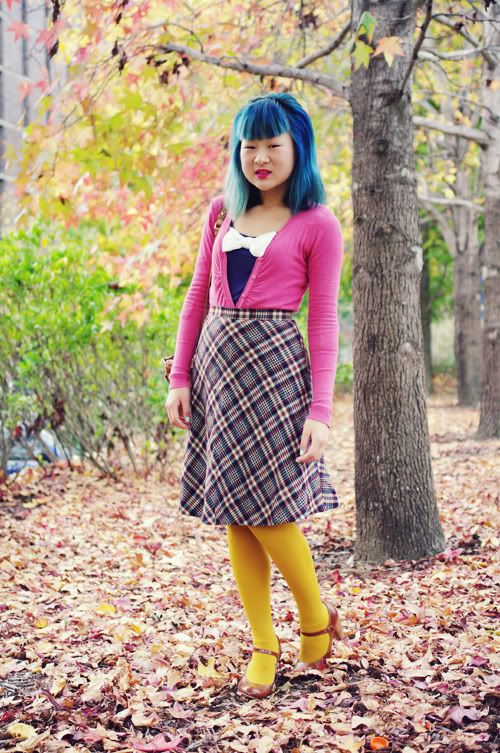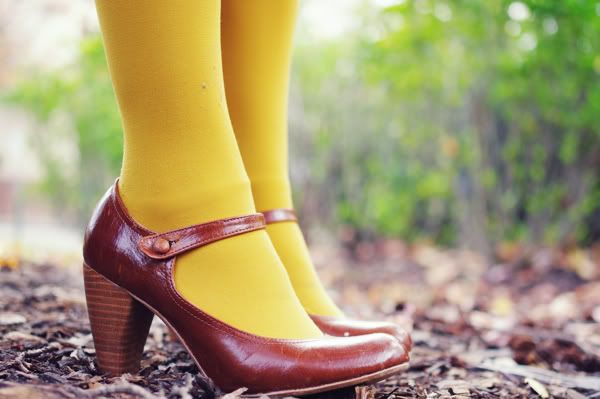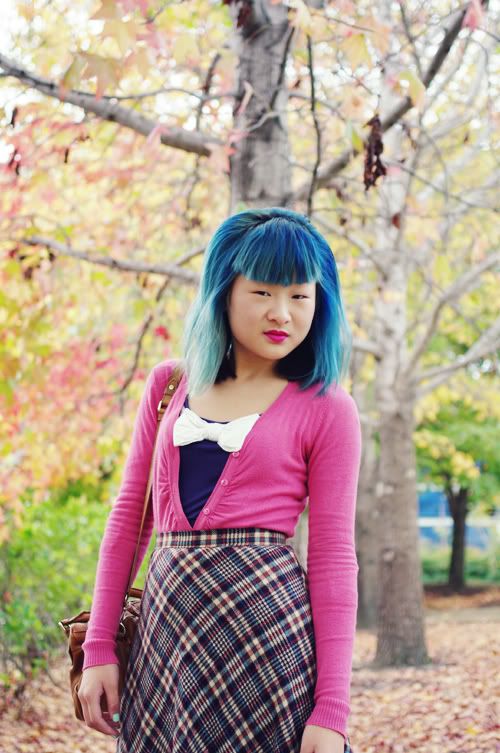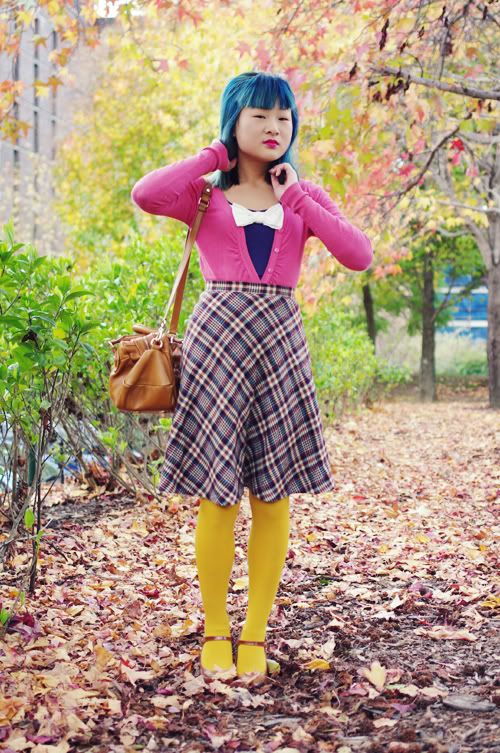 Photos by Stephen

Cardigan: Temt
Top: Temt
Skirt: vintage, thrifted
Tights: eBay
Shoes: Expression, Big W
Bag: Marc by Marc Jacobs
I love my newly-thrifted skirt! As if the planets aligned, it's from my favorite decade, it fits me perfectly, and to top it off, it was only $3.50! Seriously, what are the chances? Definitely one of my best purchases. :D

So I decided to change up my editing techniques for outfit photos. I usually give them a sort of vintage effect where the blacks aren't so dark and the whites aren't so light. But doing that also mutes all the other shades...and kind of defeats the purpose of wearing super colorful outfits. I love the way these photos turned out, so these vivid colors will be back in future posts. :)

I'm supposed to be studying for Tuesday's politics final, and so this is what my life looks like at the moment: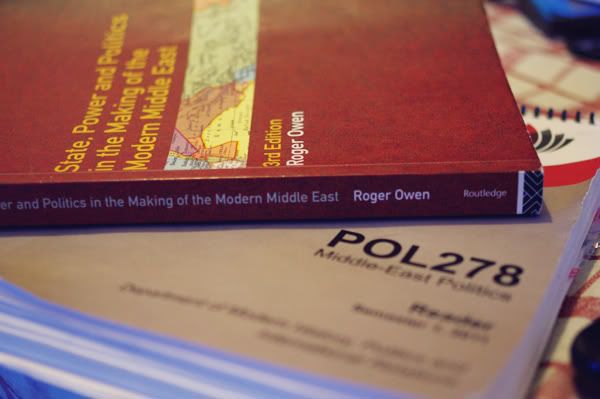 These are my textbooks...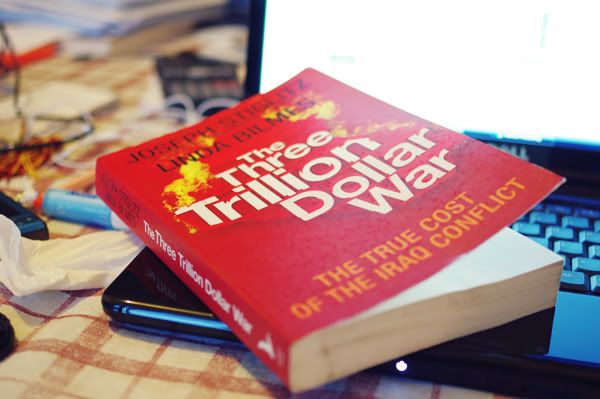 ...and this is what I'm reading for fun.
I can't complain though, because it's fascinating stuff, and my marks have been unexpectedly decent...apparently the knowledge of Middle-Eastern politics is a skill that I can fake. ;D

xx