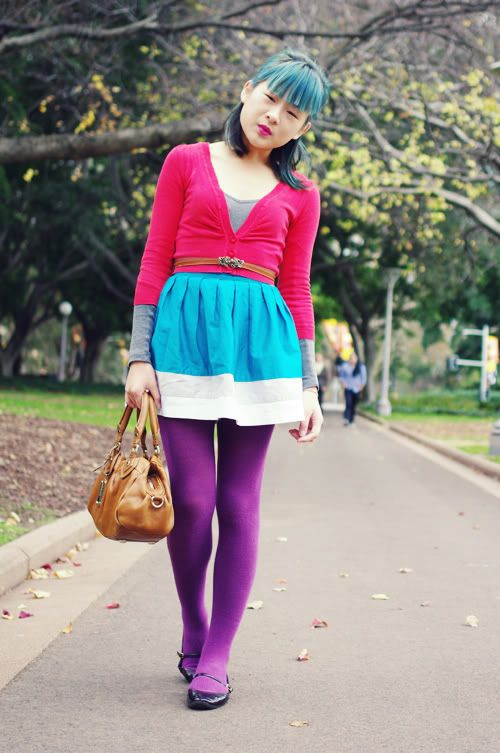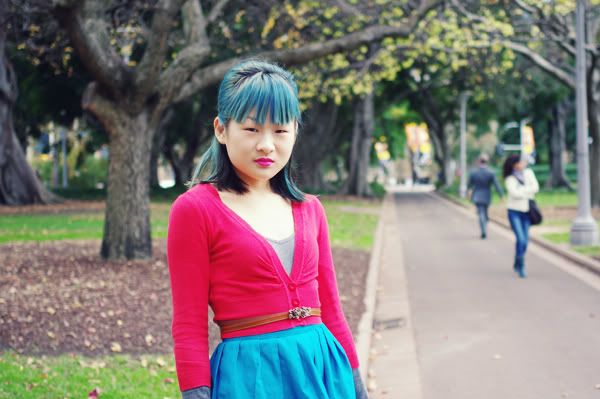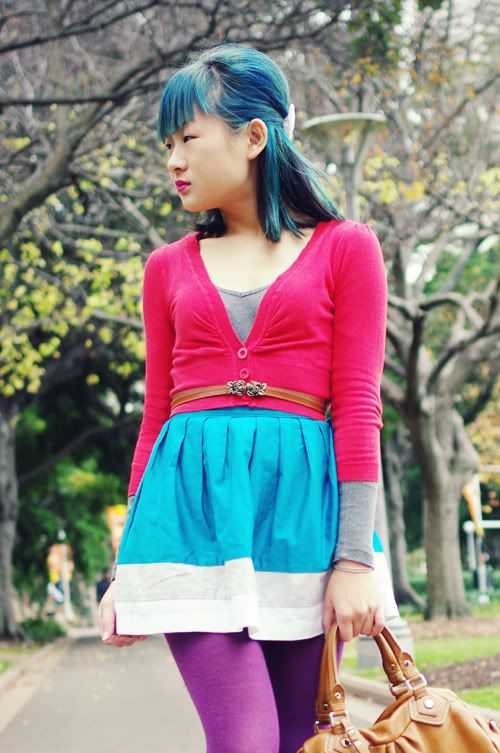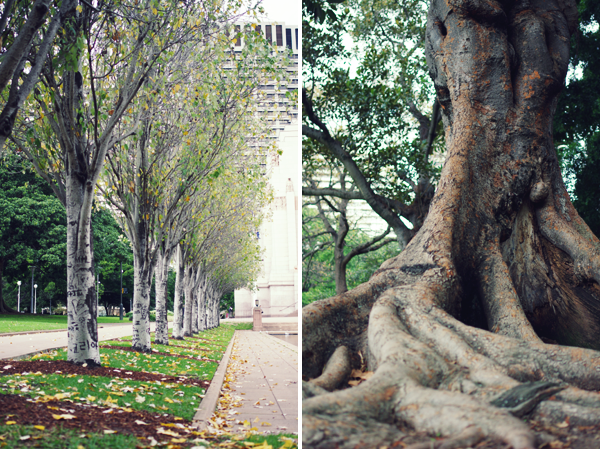 Photos by my mom

Cardigan: Avocado
Top: Cotton On
Skirt: Topshop
Belt: Valleygirl
Tights: Target
Shoes: Mossimo
Bag: Marc by Marc Jacobs
Hair bow: made by me!
(All my exams are finished; I'm officially on holidays!!)
Today I went into the city with my mom to apply for visas. Why? you ask. :D I've been absolutely bursting at the seams to share this news...I'm going to China in two weeks! It's going to be a month-long holiday for just my mom and me, full to the brim with visiting relatives and playing tourist!
These photos were taken in the middle of Hyde Park, and it's a milestone because it was the first time my mom has done my outfit photos. We had a bit of a slow start because she wasn't used to my camera (she has a Nikon D5000), but she's getting used to it, and it's good practice for when she's my main outfit photographer while we're abroad. :D
Soo... I don't know what the blogging situation will be like once I get to China. I know that Blogger is blocked, but since Hotmail isn't, I'm hoping that I'll be able to put up new posts by email...because the prospect of going through a month's worth of photos does
not
excite me. But looking on the bright side,
I'm going to be in China!
:)
And here I'm leaving you with a picture of some delicious sweet potato chips we had for lunch today at Wagamama.
xx