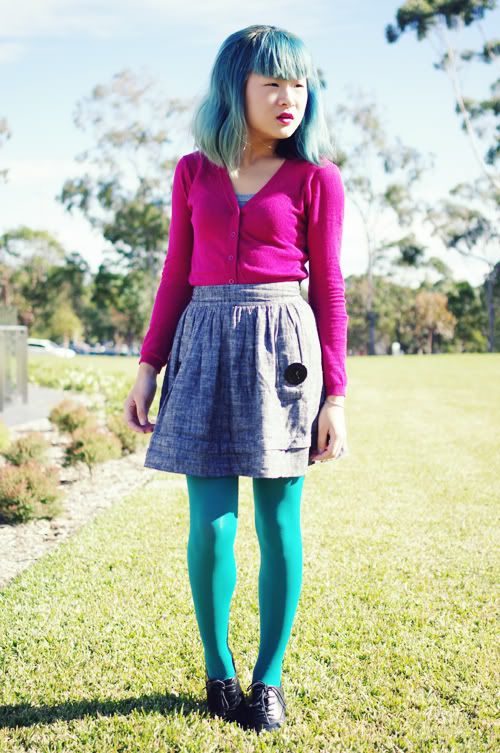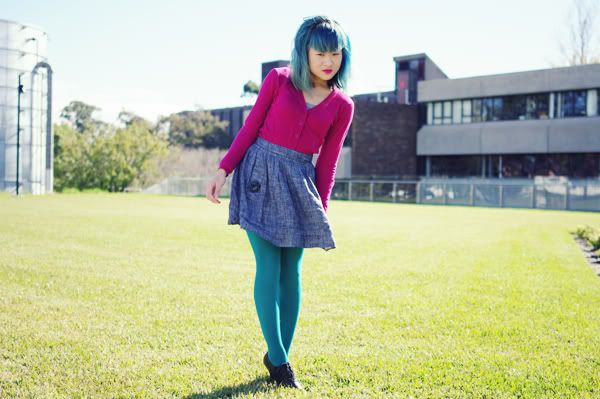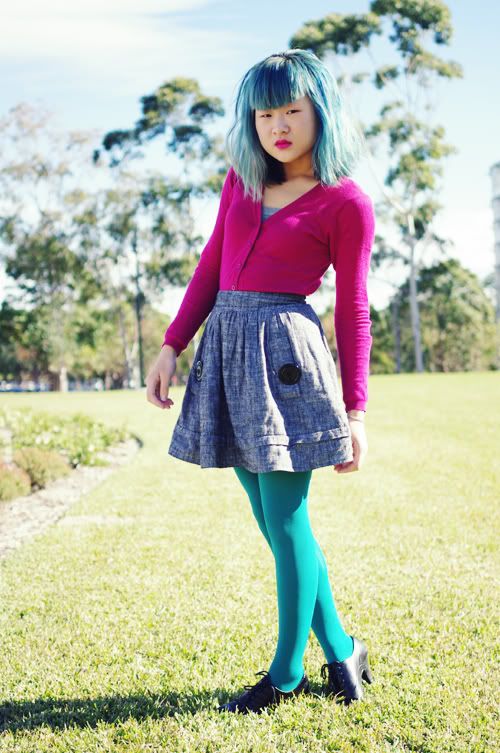 Photos by Stephen

Cardigan: Chicabooti
Skirt: Sunny Girl, thrifted
Tights: Barkins, Table Eight Outlet
Shoes: Alchemy, thrifted
It's been a bit quiet around here lately, hasn't it? For the last couple weeks, I've had exams up to my nose, but at last the end is in sight! Tomorrow's French exam marks the end of my semester, and I'm so excited for the next month and a half of holidays!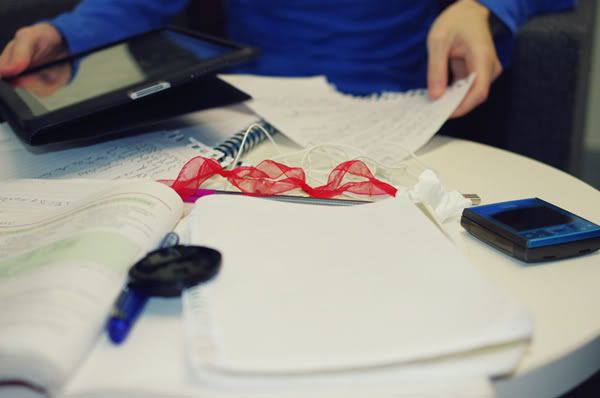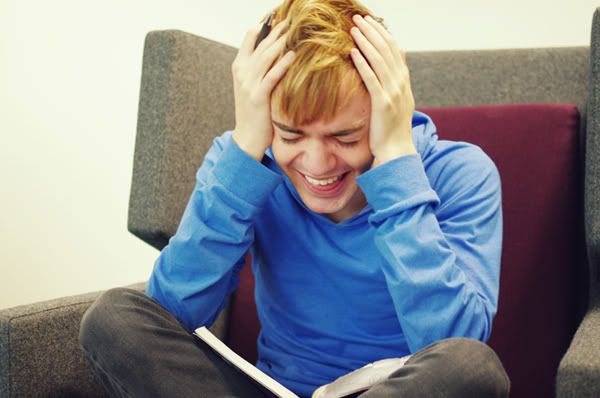 I spent this morning in the library with Stephen to study for a bit; we ended up staying for only three hours (during which I got nothing done), and then left early to grab some sushi. This is the third time in eight days that we've gone for sushi at
Mitzu
-- needless to say, we are
very
much addicted. :D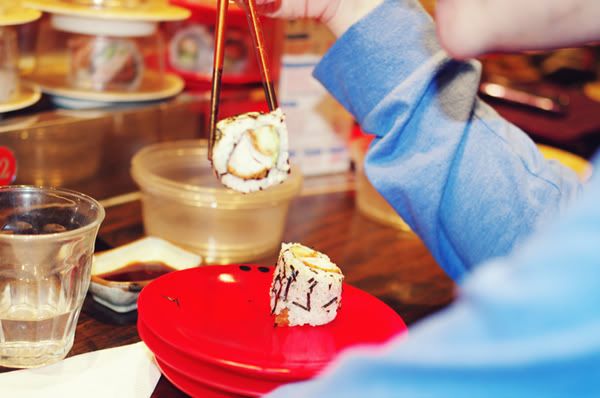 Anyway, I'm off to do some more French in an effort to avoid a guilt-ridden late night up. :)
xx