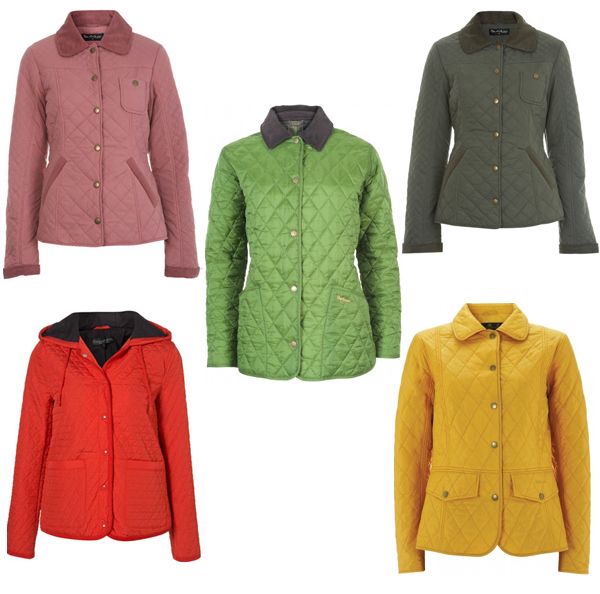 Miss Selfridge Berry Mixed Quilted Jacket
Miss Selfridge Khaki Mixed Quilted Jacket
Barbour Tartan Shaped Liddesdale Quilt Jacket
Topshop Petite Hooded Quilted Jacket
Barbour Tailor Quilt Jacket

Lately I've been lusting after quilted jackets. They're such a classic, timeless piece....and sometimes all I want to do is look like I ride horses. :D Pair it with a button-up, skinny jeans (or AA riding pants if you want "authenticity" haha), and sleek leather boots, and you've got yourself an easy, casual, put-together look.